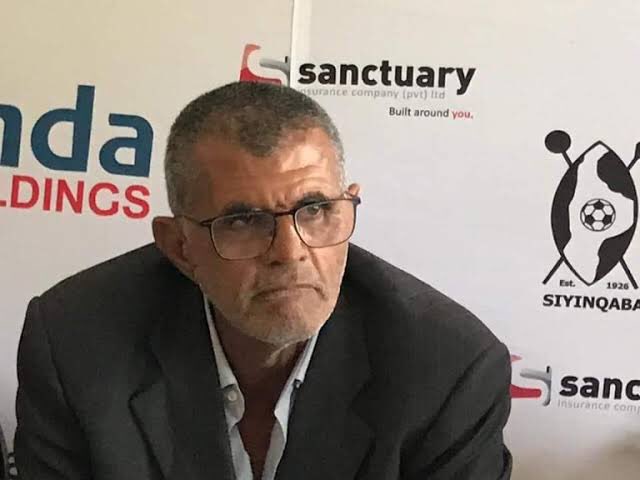 Baltemor Brito, a Brazilian-born former Jose Mourinho assistant at Chelsea and Porto, has been named the next head coach of Zimbabwe's senior men's national team.
On Thursday, the Zimbabwe Football Association (ZIFA) announced it on their X handle.
The 71-year-old Brito continues to serve as the head coach of Zimbabwean club team Highlanders FC, which is now ranked second in the 18-team league, one point behind Ngezi Platinum.
For the 2026 FIFA World Cup qualifications, Zimbabwe is in Group C with the Super Eagles of Nigeria, South Africa, Lesotho, Rwanda, and Benin Republic.
"The Zimbabwe Football Association (ZIFA) is pleased to inform the nation that it has appointed Baltemar Brito as the head coach of the senior men's team forthwith until June 2024.
"He will be assisted by Bongani Mafu and Genesis Mangombe," ZIFA wrote.
"The Normalisation Committee (NC) settled for the trio after an extensive recruitment and consultative process based on regional, continental, and global confederations' guidelines.
"The NC set the coaches' term of engagement to end at the same time with its mandate so that the next board will have the opportunity to recruit its own coaches.
"Brito and his assistants' first assignment will be the invitational match to celebrate Botswana's Independence Day on 30 September.
"Thereafter, they will have to begin working on creating a team to compete in the 2026 FIFA World Cup qualifiers in November.
"ZIFA would like to thank Highlanders FC and Dynamos for allowing their coaches to serve the nation.
"The coaches will remain with their clubs and will be reporting for national assignments as and when required to do so.
"The association pleads for the nation's patience as it continues with the recruitment of remaining national teams coaches."
Brito was a member of a group that followed Mourinho from Porto to Chelsea in 2004. The group also comprised fitness coach Rui Faria, goalkeeping coach Silvino Louro, and head scout André Villas-Boas.
He had a speciality in audio-visual work as well, which helped the team prepare for games.
Brito and other assistants left Chelsea early in the 2007–2008 season along with Mourinho.