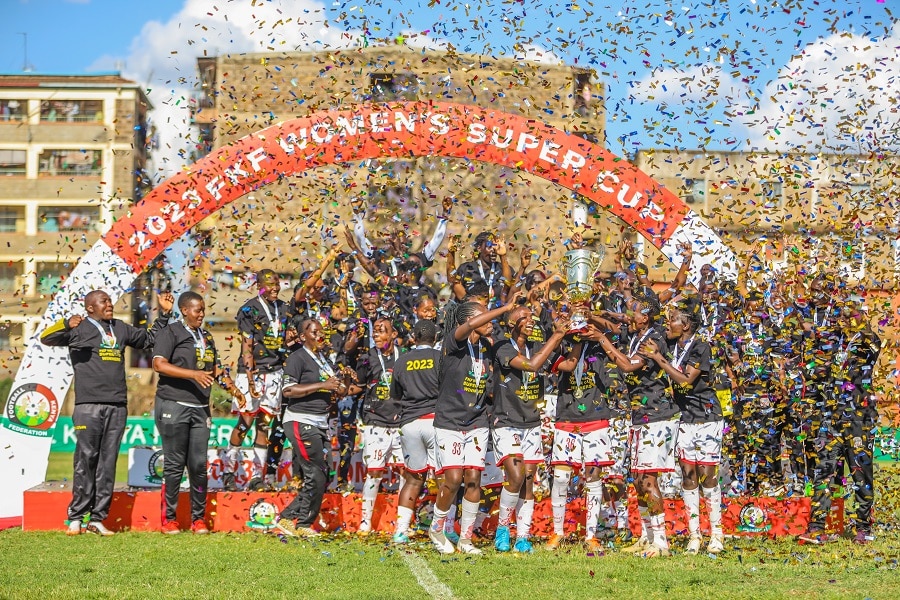 Ulinzi Starlets begin their 2023-24 season in style clinching the FKF Women's Super Cup title for the second time in a row after they beat Vihiga Queens 2-0 on Saturday at the Utalii grounds.
The game's turning point came just five minutes before halftime when Joy Kinglady placed the ball into the net, granting Ulinzi Starlets a crucial lead and momentum before the halftime break.
In the 58th minute, Mercy Airo maneuvered past Vihiga Queens' defense to score the second goal for Ulinzi Starlets. The full-time whistle marked the end of the game, with Ulinzi Starlets emerging triumphant with a 2-0 scoreline.
This victory sets the stage for the 2023-24 FKF Women Premier League season, scheduled to kick off on Saturday, October 7. In the upcoming season, both teams will clash once more, but this time Vihiga Queens will enjoy home advantage in the opening fixtures.