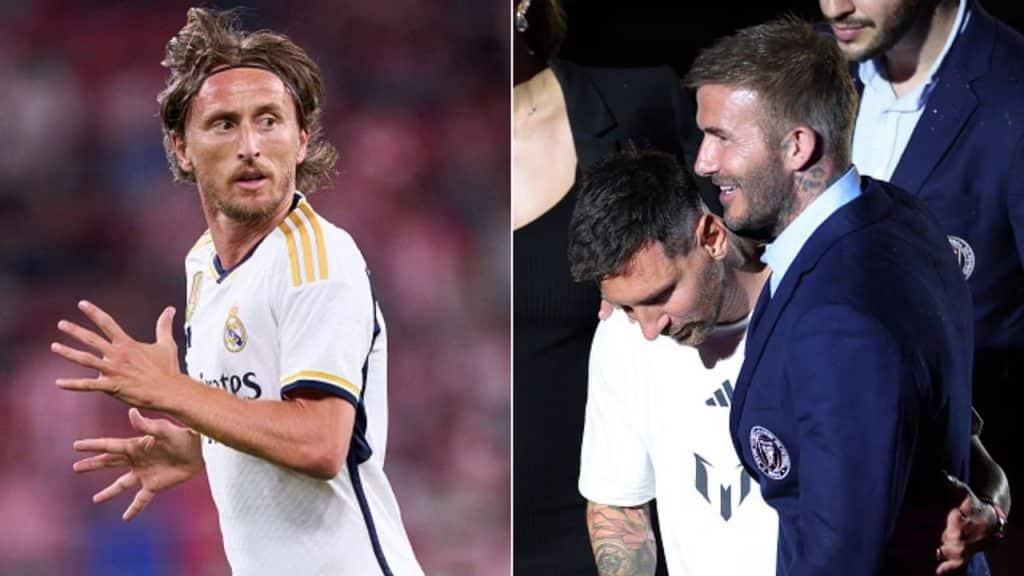 After Lionel Messi, Sergio Busquets and Jordi Alba, David Beckham wants to bring another big name in Luka Modric to Inter Miami which is attracting more and more stars.
The 38-year old Croatian midfielder is experiencing a downgrade like he has never experienced since his arrival at Real Madrid. One of the main players in the success of the Merengues in recent years, the 2018 Ballon d'or is only content with a substitute status which he also experiences as misery under Carlo Ancelotti who made Jude Bellingham, the offensive boss at the start of the season. At the end of his contract in 2024, the door is wide open for the former Tottenham boss.
Read more : Liverpool to consider 'available options' after VAR controversy
According to La Cadena SER David Beckham wants to sign Luka Modric for free as was the case with the Messi-Busquets-Alba trio.
The SER even goes on to add that the co-owner of Inter Miami personally traveled to Croatia during the last international break to talk face to face with the number 10 of Real Madrid and that Lionel Messi is trying to talk to him also convince.
At the end of August, Beckham was indeed seen with Modric (luckily according to the latter) on an island in Croatia having a good time. Florida and its beautiful coasts could be the place of their next reunion.