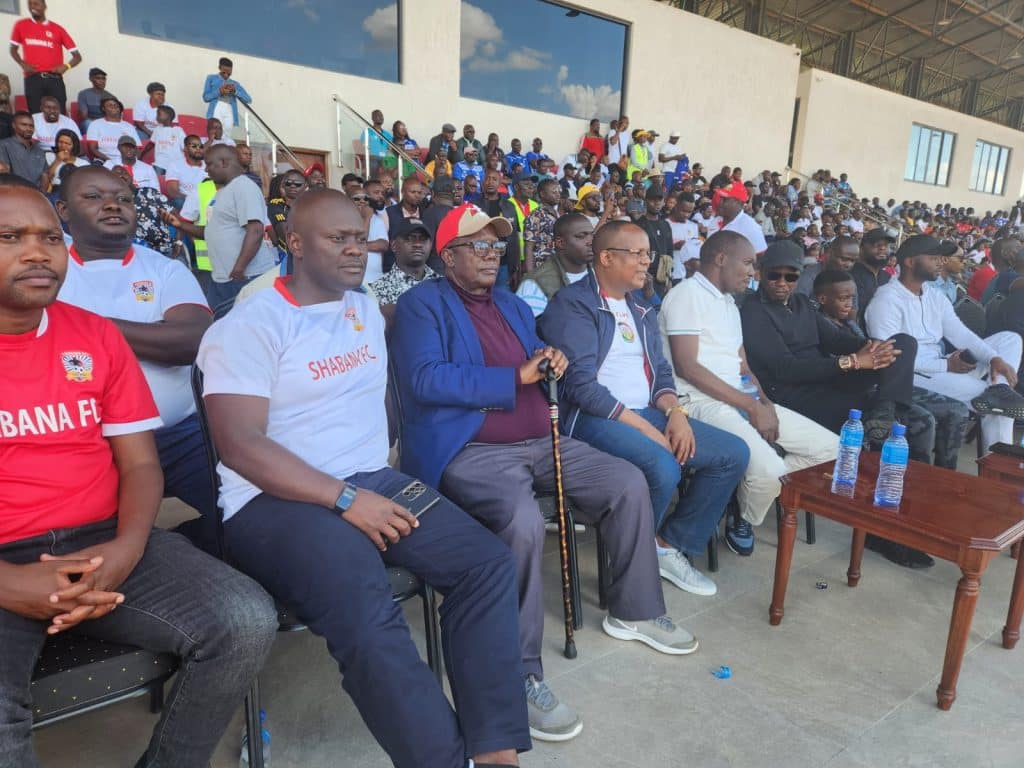 Sam Nyamweya has promised to weed out match-fixing allegations in Kenyan football if he gets re-elected to lead the Football Kenya Federation (FKF) during elections set for February 2024.
In a signed statement obtained by Africa Top Sports, the veteran administrator promised to work closely with parliament and implement a law criminalizing the act once and for all. Nyamweya's statement came a day after Vihiga Bullets coach Charles Owoko was filmed impounding people he said were match-fixers, whose intention was to manipulate their upcoming league matches in the lower division.
Below is Nyamweya's statement in full:
Cases of match-fixing have become rampant in Kenya with the most recent video which went viral on social media of Vihiga Bullets head coach Charles Owoko parading a man he suspected was allegedly trying to manipulate one of their upcoming matches in the lower division league.
The vice is ruining the game in the country and to the shock of many Kenyans, the current Football Kenya Federation (FKF) seems to be less concerned with what is happening. The video from the Vihiga incident clearly shows that the vice is now getting out of hand because the current FKF regime under Nick Mwendwa is either not bothered to fight the same, they are ignorant or they are part of the beneficiaries in the whole scandals that have now become a big disease in our number one sport.
Imagine at this age and era going to pay and watch a match that is already fixed, a match in which already some individuals know the outcome? It is a shame that FKF have taken a back seat while a few clubs have come out to fight the vice. Apart from Vihiga, FKF Premier League outfit Nairobi City Stars have on many occasions pointed out suspected match fixers attending their matches but FKF have never followed up on the matter to tell Kenyans the truth.
I want to assure Kenyans that match-fixing will be a thing of the past when I get re-elected to serve as the President of FKF in the elections set for February 2024. It will be my first priority when I take over office, and with the help of Parliament, I will engage them to pass a law that will criminalize the vice. It is something I will not watch happen under my reign and will make sure the tough law is put in place to apprehend those involved. All the players, referees, and officials who are involved in the vice should be put on notice as my office will not tolerate the same."