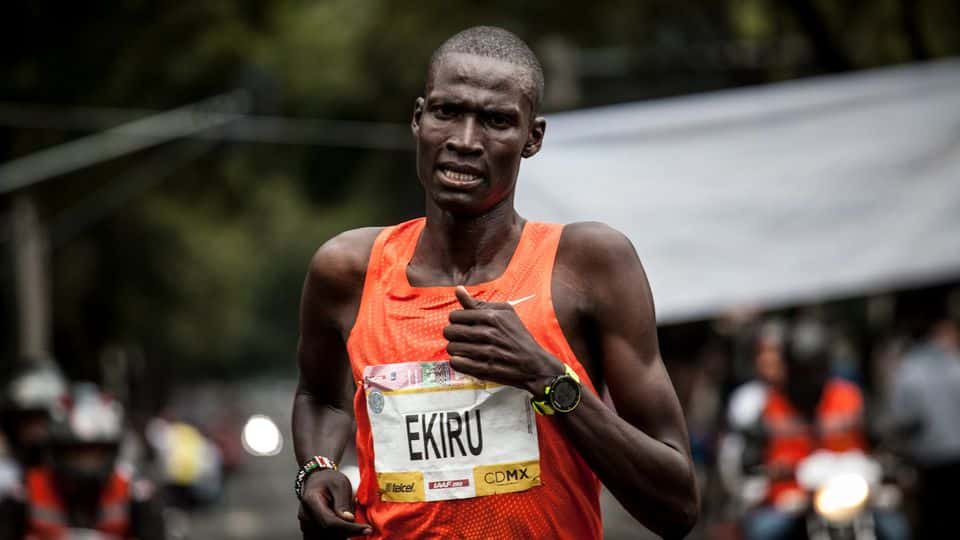 Kenyan marathon runner Titus Ekiru has been handed a 10-year ban by the Athletics Integrity Unit (AIU) for doping and attempting to obstruct the investigation.
The 31-year-old tested positive for prohibited substances after winning the Milan marathon in May 2021 and the Abu Dhabi event in November of the same year. This latest case adds to the growing number of doping scandals that have tarnished Kenya's reputation as an athletics powerhouse.
In fact, nearly 70 athletes, mostly distance runners, have been banned in the last five years alone. In addition to the ban, Ekiru's results, including his victory in Milan where he achieved an impressive time of 2 hours, 2 minutes, and 57 seconds, have been disqualified and all prizes forfeited. This means that he is now stripped of the accolade of being the sixth fastest marathon runner of all time.
Ekiru had enlisted the help of the senior doctor who had supplied the banned products, in order to manipulate hospital records to explain his visits and justify an injection that had never been recorded. Ekiru submitted these documents to the Athletics Integrity Unit (AIU) as part of his initial defence, but evidence from a senior medical official of the Nandi County Government in Kenya helped to prove that the hospital records were forged.
In its findings, the AIU said: "Based on the information received from the Hospital, the AIU considered that the Athlete's explanations for the First Adverse Analytical Finding and the Second Adverse Analytical Finding were not genuine and that the medical documents that he had submitted to corroborate those explanations were forged/fraudulent documents."
Ekiru tested positive for Triamcinolone Acetonide after winning in Milan but was not immediately charged after claiming the test result was due to legitimate medical treatment. He tested positive for Pethidine after winning in Abu Dhabi and again claimed the outcome resulted from legitimate medical treatment.