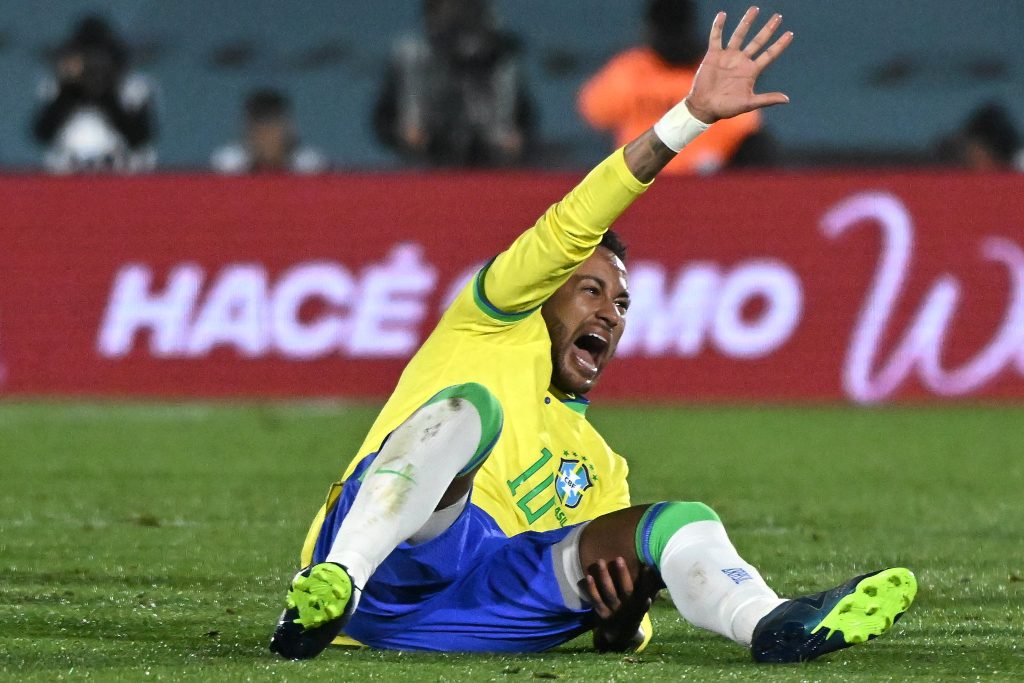 Neymar, a striker for Brazil, will miss several months of action due to surgery needed to repair a torn anterior cruciate ligament (ACL) and meniscus in his left knee that he sustained during their World Cup qualifying match against Uruguay on Tuesday.
In the 44th minute of the 2-0 loss, the 31-year-old fell following a collision with Nicolas de la Cruz of Uruguay, holding his hurt left leg and requesting assistance as his teammates watched on in concern.
After being treated for a while, Neymar, who signed with Saudi Arabia's Al-Hilal in August, was helped off the pitch on a stretcher and an MRI exam on Wednesday confirmed his injuries.
"The striker will undergo surgery, on a date yet to be set, to correct the injuries.
"The medical department of the Brazilian national team … and Al Hilal are in constant contact and are aligned in the athlete's recovery," CBF said in a statement on Wednesday.
Neymar is distraught after suffering yet another injury setback and labelled it "the worst" on an Instagram post but vowed to come back stronger.
"It's a very sad moment, the worst. I know I'm strong but this time I'll need my (family and friends) even more.
"It's not easy going through injury and surgery, imagine going through all that again after 4 months of recovery.
" I have faith, even too much…But the strength I put in the hands of God so that he can renew mine.
"Thanks for the messages of support and love.🙏❤️," he wrote.
Injury problems have hampered Neymar's career.
After suffering injuries to his right foot, he was sidelined for three protracted periods with his former team Paris St. Germain.
He sustained a back injury during the 2014 World Cup quarterfinal win over Colombia, which prevented him from playing in the 7-1 semifinal loss to Germany.
His World Cup dream was once again thwarted by injury in Russia in 2018. Neymar's right ankle sprained early that year, causing damage to the fifth metatarsal in his foot.
At the conclusion of the 2017–18 domestic season, he missed 16 games for Paris St. Germain and was never totally fit as he battled through discomfort to play for Brazil in Russia until they were eliminated by Belgium in the quarterfinals.
Similar injuries were sustained by the forward in 2019, 2021, and at the World Cup in Qatar last year.
He suffered right ankle surgery earlier this year and needed five months to rehabilitate before leaving PSG and signing a two-year contract with Al-Hilal.