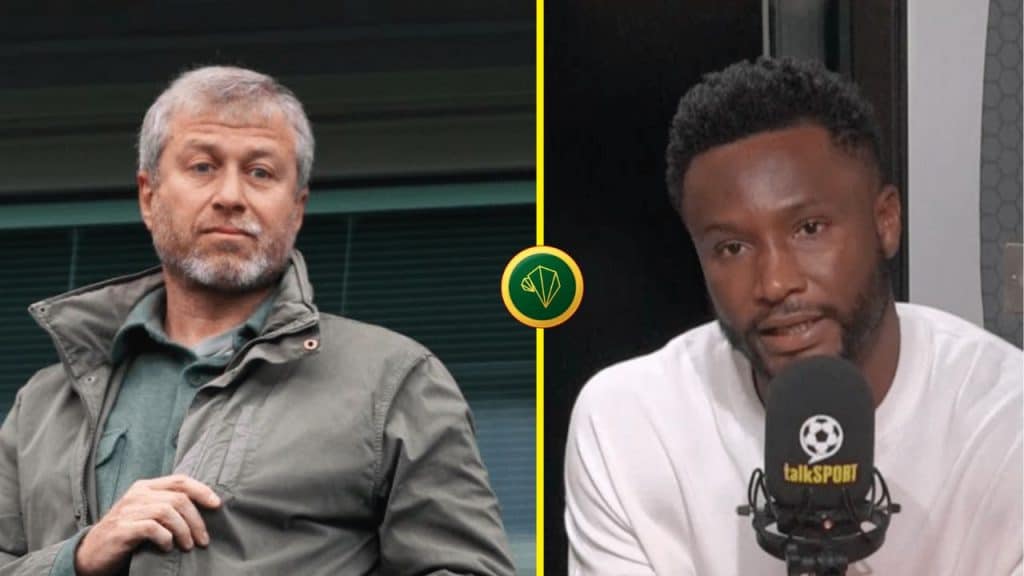 Former Nigeria and Chelsea midfielder Mikel Obi revealed how the English club's former owner Roman Abramovich helped him and his family in snatching his father from the hands of kidnappers back in the years.
The events occured in 2018 when Obi and the Super Eagles were in Russia for teh World Cup.
The former Nigeria national team revealed that his father was kidnapped two times when he was representing his country and Chelsea's former owner offered him his help.
Read more : Angola's Pedro Gonçalves names squad for Cape Verde, Mauritius games
"My dad got kidnapped while I was playing for Nigeria at the 2018 World Cup in Russia", Mikel Obi told talkSPORT on Wednesday.
"We were about to play against Argentina. Two hours before the game I got a phone call from my brother saying my dad got kidnapped.
"The first time he was kidnapped was shocking, but the second time was even more shocking because I was about to go into one of the biggest games of my life.
"I couldn't leave the room. I couldn't tell anybody. I was alone in the room for about 30 minutes, thinking what am I going to do?
"But we're about to go into the biggest game of our lives. We're about to play against Lionel Messi and Argentina.
"Chelsea were very supportive. I remember Roman Abramovich saying 'do you want me to send people over? Because I know if I send people over, I can get your dad out' — I was like, how are you going to do this?
"He said don't worry about that. Just let me know if you want that option, I can do it."
Four or five days after that call, Mikel Obi's father was released by kidnappers.