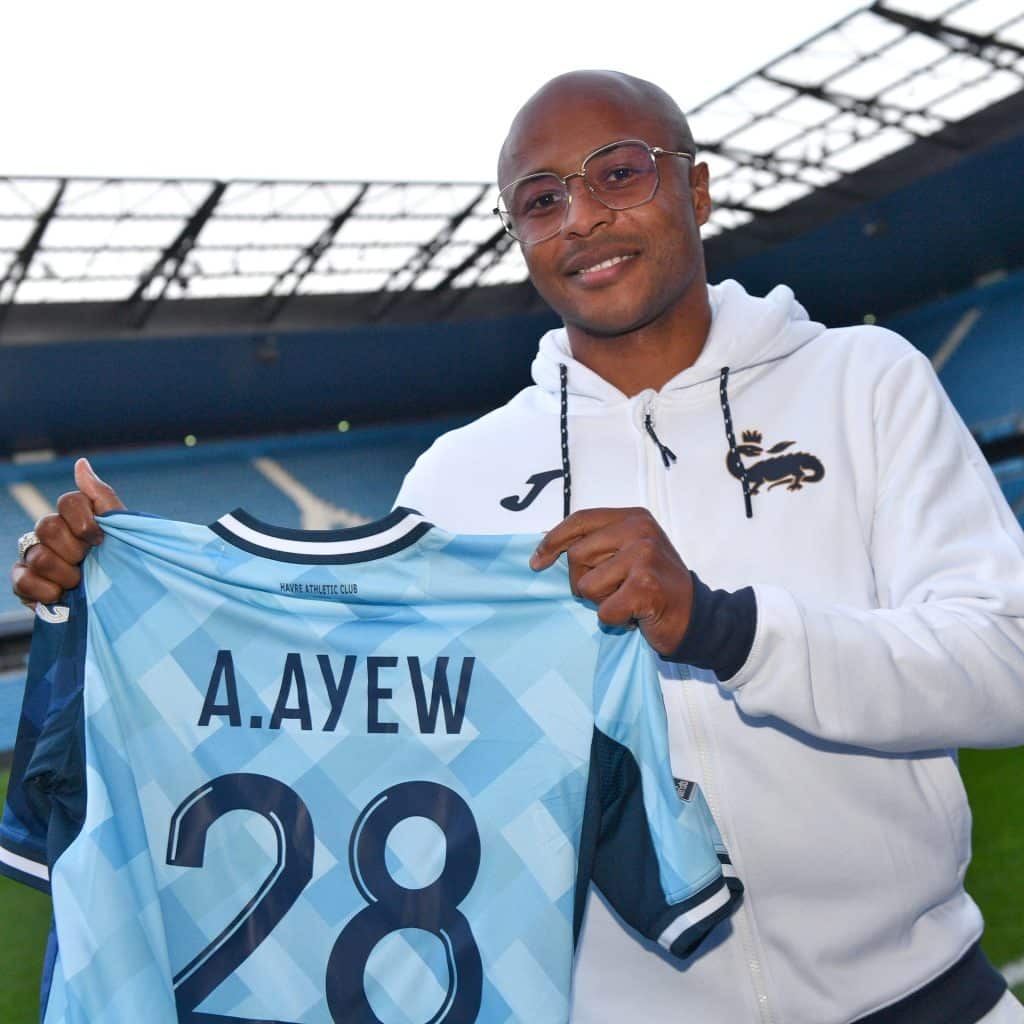 Ghana and Black Stars forward Andre Ayew has signed for French side Le Havre as a free agent for the rest of the 2023-24 season.
A statement on Le Havre confirmed the acquisition of the Black Star captain by saying: "Welcome home Andre Ayew," while Ayew said after being unveiled: "I am delighted to be hear and ready to get started, this is a great opportunity to continue with my career and I take it with both hands."
Ayew makes a return to the French Ligue after five months without a club having been released by Nottingham Forest at the end of last season. He made the return to France after leaving Olympique Marseille in 2015 to join Swansea City.
The 33-year-old is expected to add his wide range of experience to the team at Le Havre who currently sit sixth on the Ligue 1 table after 12 games played. Ayew spent time in England before returning to France, playing for West Ham United, Swansea City, and most recently Nottingham Forest.
His move could be a huge boost to Ghana head coach Chris Hughton as he prepares the team for their 2026 FIFA World Cup qualifiers against Madagascar and Comoros later in November and the upcoming Africa Cup of Nations (AFCON) set for Cameroon in January.