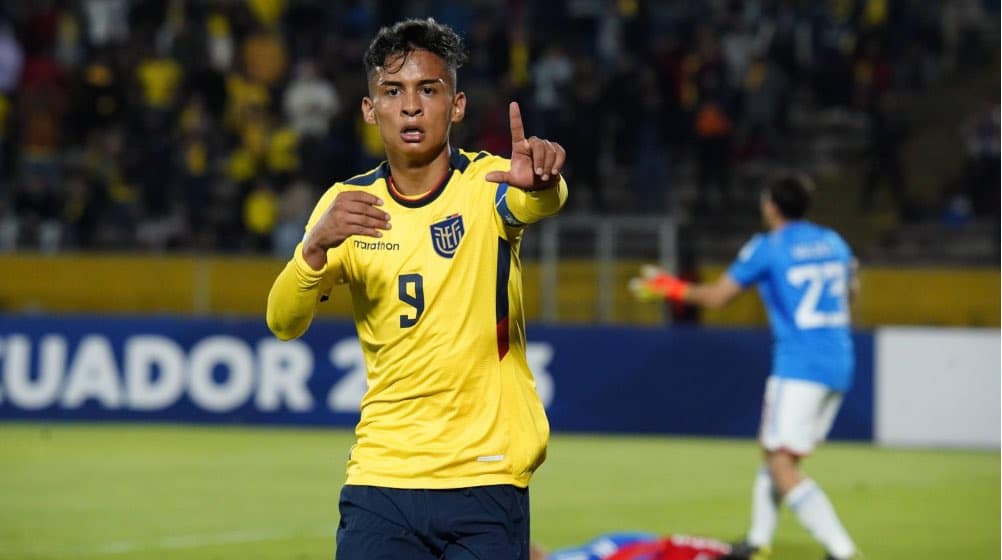 Ecuador has overtaken Morocco atop Group A following a close and spirited victory in Surabaya at the ongoing FIFA U-17 World Cup in Indonesia.
With a well-executed brace in the second half, captain Michael Bermudez emerged as the South American hero, settling a contest that could have gone either way.
Although there were few opportunities throughout, Morocco made the most of the ones that were presented to them in the first half, including a header by Abdelhamid Ait Boudlal that struck the crossbar.
But Ecuador turned things around after the interval and won a penalty kick shortly after the hour when Naoufel El Hannach drew Elkin Ruiz into a foolish foul.
Despite Taha Benrhozil dancing on his line to divert attention, Bermudez stepped up and maintained composure to strike a solid and accurate penalty into the bottom-left corner.
Though little was produced in the stoppage time, Bermudez finished his brace after grabbing a sloppy back ball, skipping past the custodian and slotting home. Morocco still had plenty of time to attempt a comeback.
As for their African opponents, they could fall out of the top two if hosts Indonesia defeats Panama in the second match of the division later today. Ecuador now appears well-positioned to advance to the knockout stage.