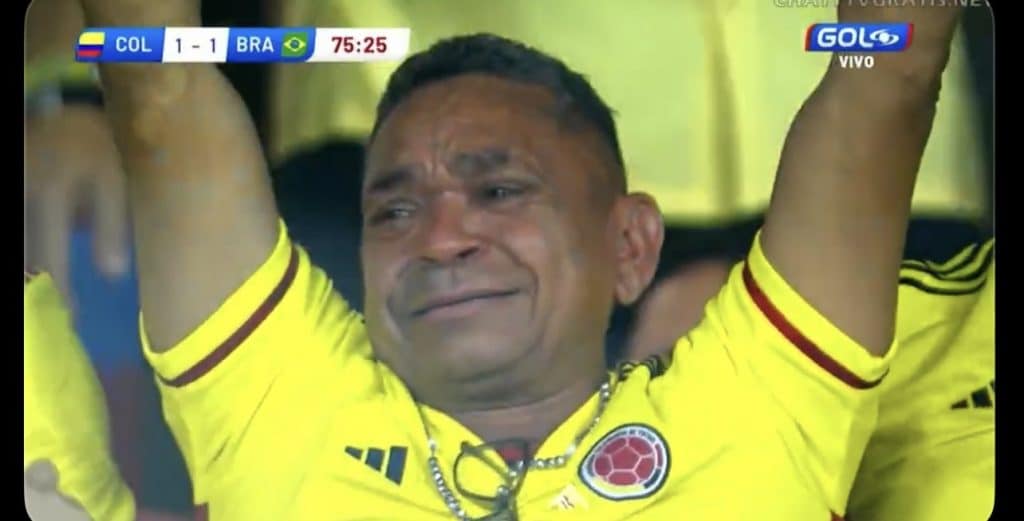 Luis Diaz scored two goals in a span of four minutes to help Colombia top Brazil, 2-1, in CONMEBOL World Cup qualifying on Thursday.
It was an emotional brace for Diaz, not only because it helped his country keep pace in qualifying, but the Liverpool winger did it with his father in attendance, days after the two were reunited following Luis Manuel Diaz's kidnapping.
Gabriel Martinelli opened the scoring for Brazil in the fourth minute, and it wasn't until the 75th minute that Diaz tied the match. Four minutes later, it was Diaz again using his head as the Estadio Metropolitano Roberto Melendez erupted and Diaz Sr. was overcome by emotion.
Wearing a Colombia jersey and a necklace, Luis Manuel Diaz fell on top of some people next to him in the stands and wept next to his wife, Cilenis Marulanda, as he celebrated. Manuel Diaz was held captive for 12 days in a mountainous region by the ELN guerrilla group. He was reunited with his family on Tuesday.
Armed men on motorcycles kidnapped Diaz's parents from a gas station in the town of Barrancas on October 28. His mother was rescued within hours by police, who set up roadblocks around the town of 40,000 people near the Venezuelan border. Diaz and Colombia will take on Paraguay next Tuesday.