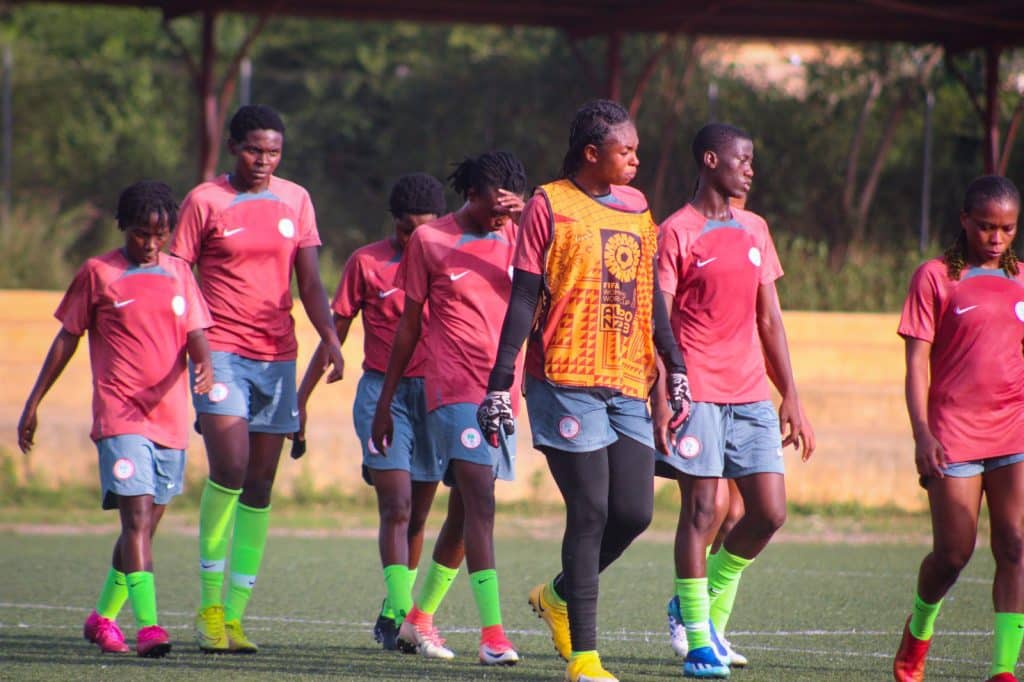 The Confederation of African Football has selected Rachel Nzigire of the Democratic Republic of the Congo to manage the Falconets' second-leg matchup with Tanzania in the second round of the African qualifying series for the 2024 FIFA U20 Women's World Cup.
Assistant Referee 1 will also be Ngarassoum Victorine from Chad for Sunday's pivotal match at the MKO Abiola National Stadium.
Carine Puazi and Carine Ampur, two of Rachel's countrymen, will serve as the second and fourth assistant referees, respectively, and match commissioner Christine Ziga from Ghana.
The first leg encounter took place on Sunday last week at the Azam Sports Complex in Tanzania's economic and industrial capital, Dar es Salaam.
The game ended in a one-goal stalemate between the two teams, with Nigeria taking the lead in the 57th minute thanks to a goal from substitute Chioma Olise.
After Asnath Ubamba scored from a free kick 13 minutes later, the Home Girls had equalized, setting up a tight match between two highly motivated teams on Sunday in the capital of Nigeria.
Christopher Musa Danjuma, the head coach, will once more rely on Olise and Opeyemi Ajakaye, the bronze medallist from the FIFA U17 World Cup, to score the goals necessary to move the 2022 quarterfinalists closer to making another appearance in the global finals, this time in Colombia.
Since the FIFA U20 Women's World Cup began as a U19 competition in Canada 21 years ago, Nigeria has always participated.
Goalkeeper Anderlin Mgbechi, who started in goal against Dar es Salaam, is expected to start once more. Comfort Folorunsho, a bronze medallist from the U17 World Cup, will start in goal alongside Jumoke Alani and Shukurat Oladipo, leading a rearguard led by captain Oluchi Ohaegbulem.
little but imaginative The captain of the midfield, which may also include Adoo Yina and Shola Shobowale, will be Taiwo Afolabi, another Indian who placed third in the U17 World Cup last year.