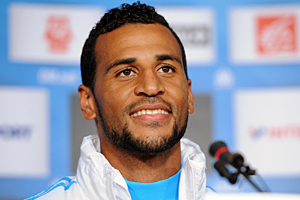 Recruited by Olympique de Marseille in the middle of the Togolese countryside to afcon 2013 of football, Alaixys Romao already holds.
The Togolese midfielder played yesterday against Evian on behalf of the 24th day of League 1. The former Lorient player must confirm the confidence the coaching staff has had in him.
Romao is the newest member of the OM of this winter transfer window.
It started badly as the club made a sad draw – 1 goal everywhere-
The Togolese admitted: "It was a little hard physically because I returned from South Africa a few days ago between the climate and the slippery ground. It was not obvious to me, but I do not know what I could give. "