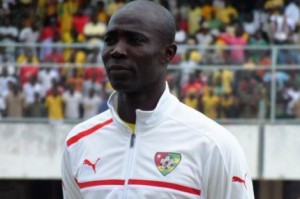 Nibombé Dare played his first match on Sunday with Boussu Dour Borinage since his return to the club after attending afcon with the Hawks of Togo.
The lanky defender of Togo who evolves with his club in the Belgian second division had to sign a contract in Malaysia in conjunction with the Afcon:
"I did not sign because of the Afcon. There was an offset between the Malaysian league and the period of Afcon "said Dare Nibombé to our Africa Top Sports editorial.
The Togolese defender helped his club to beat Antwerp  3-2 in the encounter  counting for the 25th day. He exited with a yellow card.
Read also:
http://en.africatopsports.com/2013/02/11/alaixys-romao-first-tough-match-for-the-togolese-with-om/