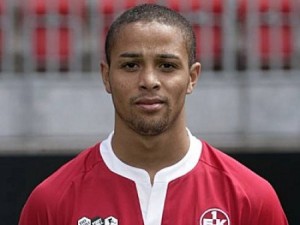 After the title of champion of Africa acquired during the last Afcon in South Africa, Nigeria is already focused on the Confederations Cup to be held in December 2013 in Brazil.
The Nigerian Football Federation (NFF) wants to strengthen the Super Eagles in order to make a good performance in the competition.
To do this, the NFF is approaching Sydney Sam to expand the national team.
According to a statement to the BBC Sport by the spokesman of the NFF, Ademola Olajire, the player may be invited to join the group during the traineeship of the Super Eagles scheduled for next May in Germany.
The Leverkusen midfielder was born in Kiel, Germany, to the Nigerian origins.
Sydney Sam makes a great season with Bayer. Aged 25, the player has played for Germany in the U19, U21 and – 23 years.