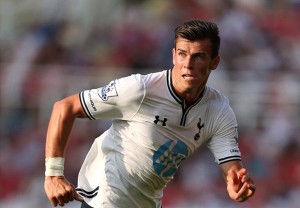 Tottenham rejected the first offer from Real Madrid estimated at 93 million Euros to let its striker.
The leaders of the Spanish club are now back to the record with a second incredible offer. Madrid would build 60 million Euros plus Angel Di Maria, estimated at 30 million and Fabien Coentrao with his release clause amounted to 20 million.
These three proposals are estimated at 110 million Euros, well above the transfer of Cristiano Ronaldo to Real Madrid.