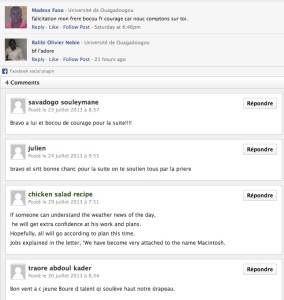 You are more and more numerous to follow Africa Top Sports.com via Facebook. And you are also more and more numerous to comment!
Do not hesitate to speak and say what you think of the African and world sports news.
And novelty, the comments posted on Facebook will automatically appear on every news of the site!
Comment and gather the communities!
Thank you for your loyalty!
The whole team of ATS!