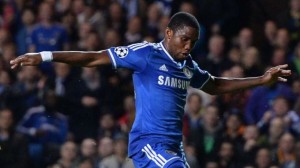 Beautiful Wednesday evening of Champions League . A closing of the 4th day of the group stage sanctioned by the elimination of Marseille , the return of Lionel Messi but Africans also have shone. Just like Samuel Eto'o. Other African Internationals were also at the party .
It is now two years ago since Samuel Eto'o had scored in C1. Almost an eternity for the player who had won the competition three times and scored in two finals. The Cameroonian made proof of quality against Schalke 04, taking advantage on the injury of Fernando Torres. Just like his first goal, the former Barcelona became very smart and does not hesitate longer to go and play with the goalkeepers in their surface. The goalkeeper of Cardiff also knows something about it.
Giovanni Sio saves Basel!
The Eto'o show has just started. In the second half, he enjoyed a nice pass from Willian to deceive Hildebrand. But that's not all. Finally included, Demba Ba could not afford to miss this opportunity to shine . A few moments after he came into play, he sends a beautiful back volley from the left into the German goal. All on the eyes of a helpless Prince Boateng out and a Joel Matip dazzled by his captain in the selection. Final score 3-0. Jose Mourinho knows why he loves African attackers.
[youtube]http://www.youtube.com/watch?v=lgLzqdRydOE[/youtube]
Led from the 17th minute, FC Basel could not find way at home against Steaua Bucharest. It took the coming into play of Giovanni Sio in the 66th minute to find the solution. But the Ivorian also awaited the 90th to finally equalize for the Swiss. Basel keeps control in the group.
[youtube]http://www.youtube.com/watch?v=6QQvyt0-I70[/youtube]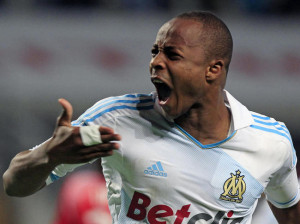 Andre Ayew could not save Marseille
To see the return of Lionel Messi, Alexandre Song starts the match against Milan on the bench. But the provision of the Argentine was sufficient enough to allow the Cameroonian to have playing time in an easy night for the Catalans.
[youtube]http://www.youtube.com/watch?v=Xm9POuOkv_s[/youtube]
He was too lonely. Since the start of the season. Andre Ayew is without doubt the best player in Marseille this season. In San Paolo where the Phoenicians needed points, the Ghanaian sounded the rebellion. He opened the scoring in the 20th minute and galvanized his teammates. But insufficient in the face of effective Italians. 2-3 defeat and elimination from C1.