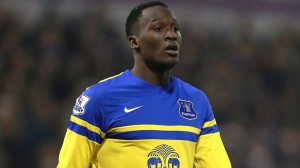 Currently on loan at Everton from Chelsea, Romelu Lukaku will not get back to the Blues. The Belgian striker of Congolese origin is not part of the plan of José Mourinho next season.
The Portuguese coach has even placed the Red Devil on the transfer list. And contenders are not missing. Especially that performance of the player does not go unnoticed and leaves no one indifferent.
Announced in the viewfinder of Monaco, Dortmund and Roma, it is now Tottenham who proves to admire the profile of the Everton striker. According to the Telegraph, the Spurs will make a bigger offer for 20-year striker. Chelsea demanded 25 million Euros for the Belgian international's transfer.
According to this source, Tottenham would be willing to put £ 25 million or approximately 29.8 million Euros for the former Anderlecht player, whom they have made a priority.