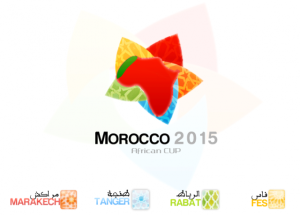 Today Afcon 2015 qualifiers' groups will be known. 4 groups of 7 teams will be formed on the sidelines of the draw scheduled on Sunday in Cairo, Egypt. The top two teams from each group will qualify directly for the Orange Afcon 2015 as well as the 3rd best of the seven groups.
But beforehand, two other draws will be made. Particularly those of the two preliminary rounds whose protagonists are here below:
Pot A: Libya, Equatorial Guinea , Botswana, Malawi , Uganda , Mozambique , Benin , Sierra Leone, Congo , Central African Republic , Zimbabwe , Kenya, Liberia, Gambia
Pot B: Rwanda , Tanzania , Namibia, Burundi , Lesotho, Guinea Bissau , Madagascar , Chad , Sao Tome and Principe, Seychelles , Comoros, Swaziland , South Sudan , Mauritania.
First leg matches for this first round of the playoffs will take place in the weekend of 16 to 18 May, 2014 while the return legs will be contested two weeks later between May 30 and June 1. The second round of the playoffs are scheduled for July 18 to 20, 2014 for frist leg games and from 1 to 3 August for return led games.
Then the draw itself for the group stage of the qualifiers whose are here below.
Pot 1: Nigeria, Ghana, Côte d' Ivoire, Zambia , Burkina Faso , Mali , Tunisia
Pot 2: Algeria, Angola , Cape Verde, Togo , Egypt, South Africa, Cameroon
Pot 3: DR Congo, Ethiopia, Gabon, Niger, Guinea, Senegal, Sudan
Pot 4: seven teams to qualify from the first two elimination rounds whose identity is not known.
The teams will be linked for double ties (1st leg and 2n leg) in each group following a championship formula between September 5 and November 19, six days in total.
Some key dates in the qualifiers
Day 1: September 5 or 6, 2014
Day 2: September, 10 2014
Day 3: 10 October or 11 2014
Day 4: October 15, 2014
Day 5: November 14 or 15, 2014
Day 6: November 19, 2014