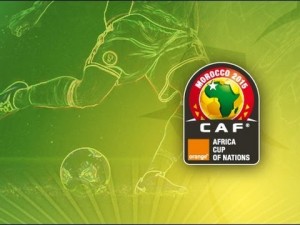 Started last Friday, Sunday we will know all teams qualified for the 2nd preliminary round qualifiers of Afcon 2015. Zimbabwe at home in particular, havea goal back against Tanzania, Benin must confirm at home their good 2 -0 domination in Sao Tome.
Saturday, the qualification of Sierra Leone, Guinea Bissau, Rwanda, Uganda and Mozambique respectively at the expense of Swaziland, Central African Republic, Libya, Madagascar and South Sudan. Malawi despite a 1-3 defeat to the Chad will be in the next round.
So this Sunday, Mauritania will seek qualification in Equatorial Guinea. Congo of Claude Leroy expects Namibia.
Program of the day
Benin – Sao Tome (2-0)
Equatorial Guinea – Mauritania (0-1)
Congo – Namibia (0-1)
Botswana – Burundi (0-0)
Zimbabwe – Tanzania (1-0)
Lesotho – Liberia (0-1)
Results and qualifications
Kenya 1 Comoros 1 (0-1)
Uganda 1 Madagascar 0 (1-2)
Rwanda 3 Libya 0 (0-0)
Guinea Bissau 3 1 Central Africa (0-0)
Sierra Leone 1 Swaziland 0 (1-1)
Chad 3 Malawi 1 (0-2)
South Sudan 0 Mozambique 0 (0-5)
Seychelles – Gambia (Gambia suspended)