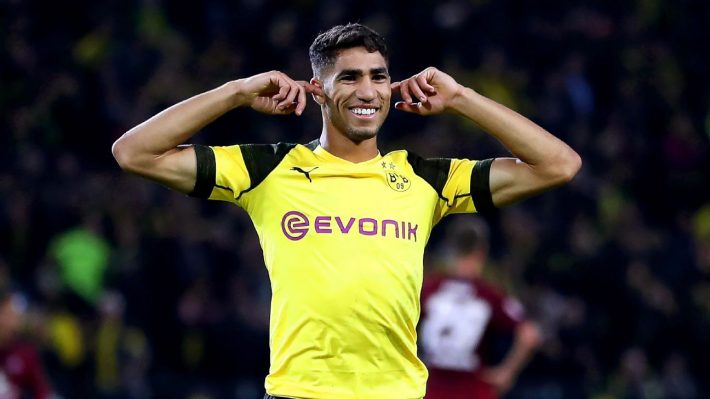 No more doubts about Ashraf Hakimi's future. Even if everything was clear at the beginning so that he can return to Real Madrid after his loan period at Borussia Dortmund, the irruption of several teams in this matter has generated some uncertainty on the next club of the Moroccan international. A few months ahead for the opening of the summer market, the player's agent makes it clearer.
Alejandro Camano, Hakimi's agent, answered several questions about his player's future in an interview to Assahifa. It was during this interview that he spoke again about the agitated mercato of the Lion of the Atlas. But this time, he reassures; and for him, it's Real Madrid or nothing else.
"Currently, there are no offers… We will return to Madrid. Achraf Hakimi will be the best player in the world, among those who work in the same position as him," he declared in a statement relayed by OK Diario.
Very bad news for those chasing Achraf Hakimi among which Inter Milan, Juventus, Chelsea, PSG…