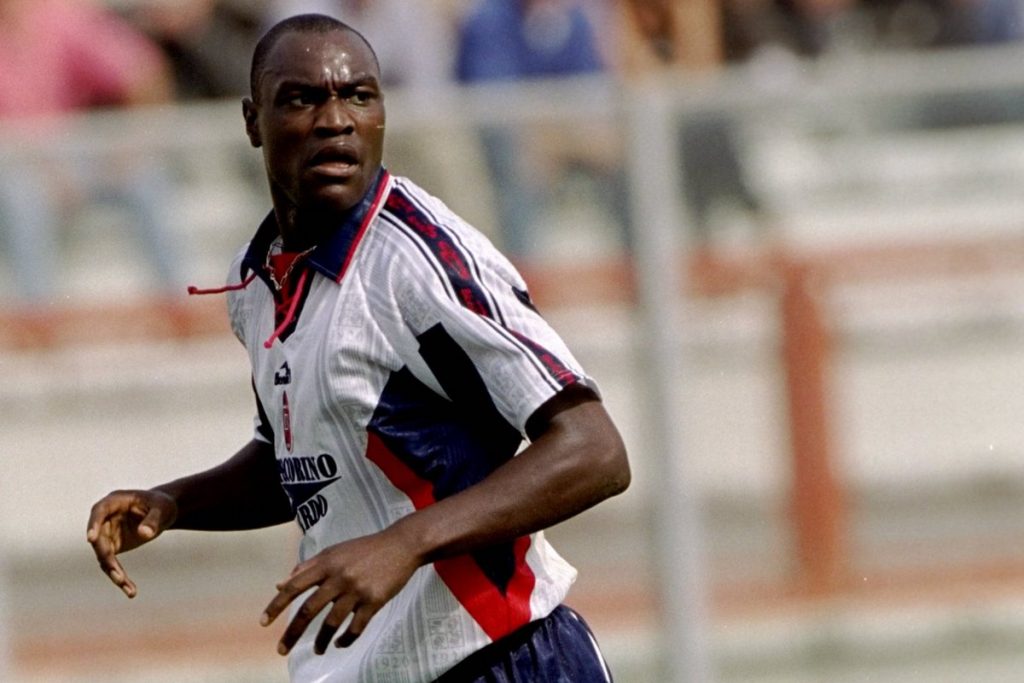 Patrick "Magic" Mboma has joined Al Ittihad Tripoli during 2002-2003 season . A choice he should never have done .
Years ago , Mboma revealed to L'Equipe reasons why he didn't succeed with the Lybian club Al Ittihad Tripoli .
"It was one of the Khaddafi sons, Saadi, who contacted me. The adventure was enticing on paper and for my finances, but it was a real nightmare, I was not paid for months.
I was with my wife, my seven month old son and my cousin and in the end we ran out of money. Not even enough to buy food because, there, the cards did not work. Fortunately, one day, in an old suit, I found the equivalent of 2000 euros.
Enough to pay for a container and plane tickets. When they thought I was going to play a friendly match with Cameroon, I left and I never came back again" Mboma said .