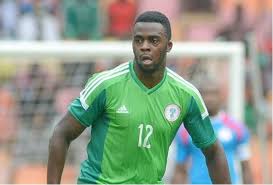 Hope Akpan : Liverpool midfielder Hope Akpan is about to commit his international future to Nigeria over his country of birth, England.
The former Everton star became interested in the Super Eagles when he started their 2015 AFCON qualifier against Sudan in Uyo. He played three more games for the national team.
"For me it was one of the proudest moments of my career, it's not often that you get to play for your country – the country of your parents, the country of your heritage," Akpan told Team Nigeria UK on Instagram Live.
"It was massive for me and I really, really, really enjoyed playing for the national team although it wasn't as many games as I wanted to play. Just the experience alone, I'll be able to hold that as the amazing part of my career. And I am really thankful that I got the opportunity to go to Nigeria and play in some beautiful games." He continued.
The 28-year-old considered his debut against Sudan as the standout moment of his career, both at international and club level.
"My best moment in football obviously my debut for Nigeria. It was a home game, it was in the state where my father is from, in Uyo. It was massive being called Akpan and playing in Uyo. I got a lot of love from family members and people around the local government. It was really, really an inspiring moment," Akpan added.
Akpan has launched himself to the international for more than 5 years. His last Super Eagles appearance occurred against Uganda in March 2015.