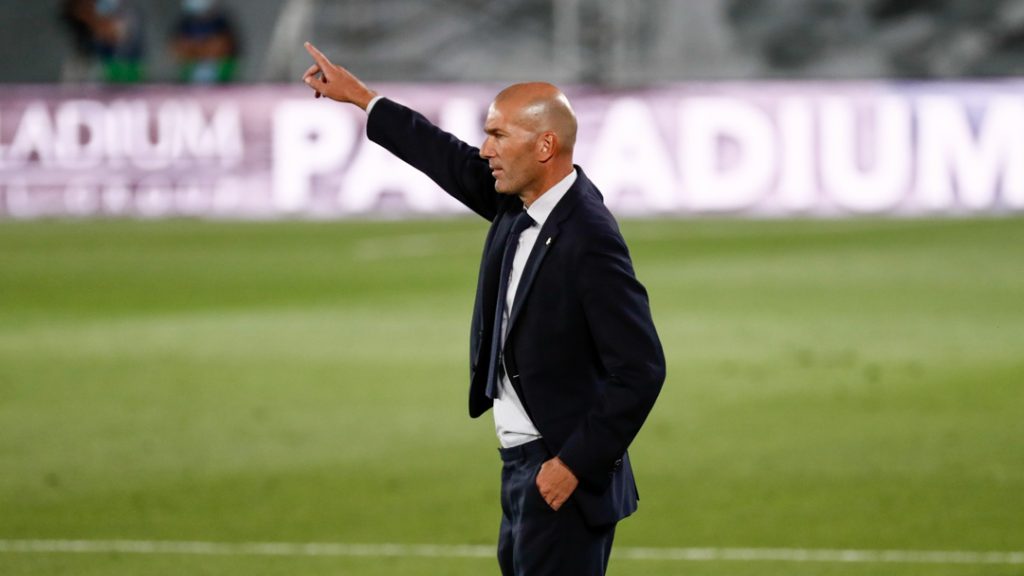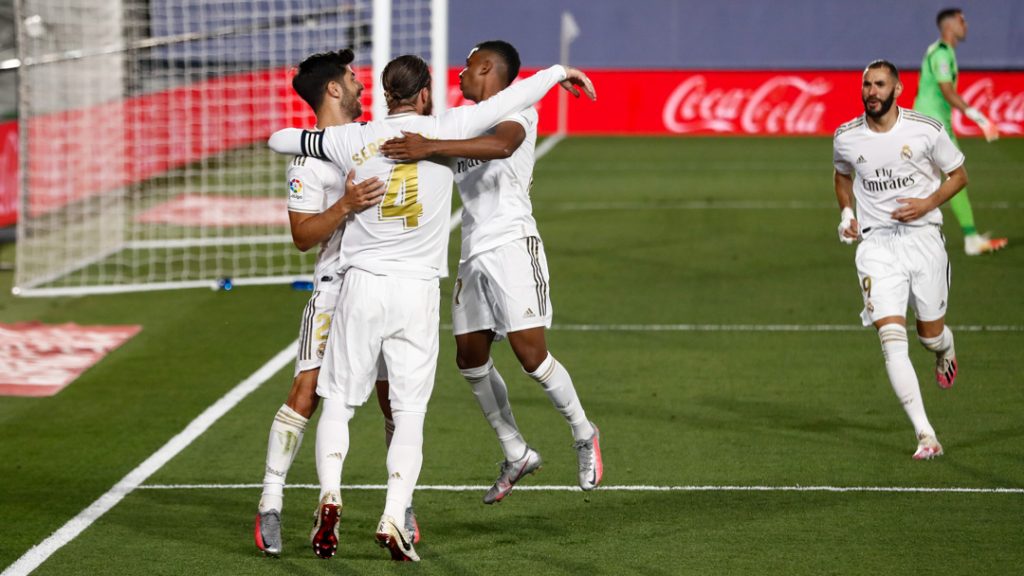 Sergio Ramos has been described as not just a captain but a true leader with unique quality both off an off the pitch by Zinedine Zindane.
Ramos scored from the spot on Thursday against Getafe as Real Madrid extended their lead as leader the La Liga table to four.
It was a night to remember as for Ramos who crowned his 450th appearance for the Los Blancos with a goal to avoid the scare of a stubborn Getafe side.
Zidane while speaking in his post-match conference hailed his players performance for their resilience and hunger to keep pushing for the title.
Watch Zidane Post-Match Conference
He expressed his delight over the La Liga defender with the highest goals.
"Our captain is our leader on the pitch and off it too. 
"He's a one of a kind, he's unique and we know what he instils in the rest of them. 
"I'm delighted for him and for this goal because he's so confident when he steps up to take penalties. 
"It was nearly the 80th minute and the effort from Carvajal on the goal represents the effort of the whole team. 
"We know that if we're patient and calm, we can score goals. 
"That's how it turned out, in the final 20 minutes that freshness saw us claim a vital result. 
"We have to congratulate all the players because it's not easy to do what we're doing".
On the race to snatching the title from Barcelona this season, Zidane said his team is doing a good job despite the tight schedule.
"We're doing a good job and it's not easy because we're playing every three days and an awful lot can happen. 
"It's tough to win games, today again, the other day in Barcelona.
"That's the way it goes for us. There's still a way to go and we have to keep up with what we're doing.
" We have five cup finals left and if we can continue with this solidity, that'll be a good thing. 
"Now we have to rest up because we've got a game at 2:00 pm on Sunday and we have to focus on recovering well".

Commenting on the outcome of the game which almost ended goalless draw, the former Real Madrid midfielder said it was a tough game. 
"We should be pleased today, it was a remarkable team effort. 
"It was a tough game against opposition who made life hard for us, but in the end, patience and team spirit have led us to a hugely important win".
"We're working well, but the most important thing is the players' convictions. 
"When it comes to defending it's a team approach, everyone is committed. 
"When we lose the ball, we defend and we're doing a great job. 
"Perhaps we're lacking a bit of sharpness up top but to be honest the team is looking very solid and we want to carry on like this because it's our strength".