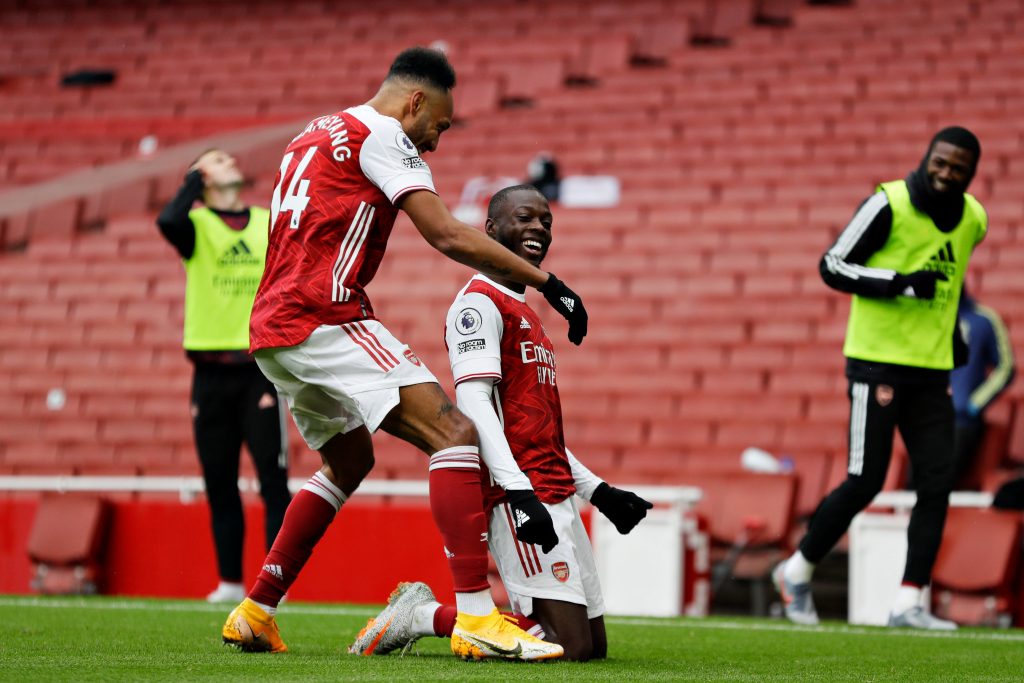 Ivorian right-winger Nicolas Pepe scores his first Premier League this season as Mikel Arteta's Arsenal defeats Sheffield United 2-1 in their fourth PL game.
Arsenal were compelled to win in order to forget last weekend's loss to Liverpool. And gunners have assured the victory in their own stadium.
Bukayo Saka (61′) gave the lead to Arsenal and two minutes later, Nicolas Pepe doubled the scoring for gunners.
David McGoldrick's late goal (83′) was nothing but just a reducer.
Arsenal will face Manchester City next Saturday for their fifth league game.
Click here to see how both teams lined up.