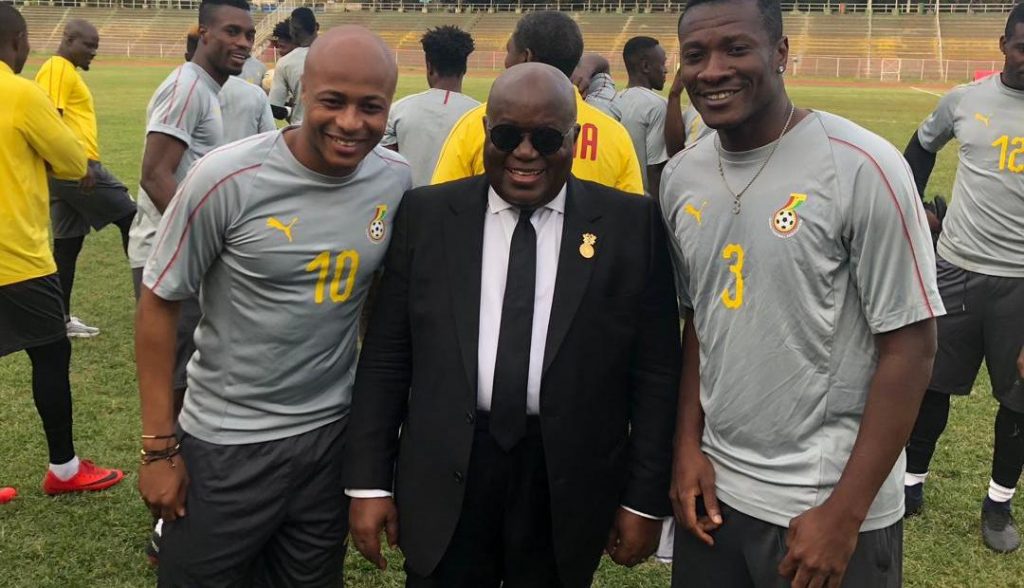 During a meeting with Ghanaian Football Association president, Kurt Edwin Simeon Okraku, Ghanaian president Nana Akufo-Addo told to the latter that he wants to see the Black Stars with the AFCON 2021 trophy. But not only.
Almost 40 years that Ghana have not won an African Cup of Nations, the last one dating back to 1982. The Black Stars missed out on the Crown in 1992, 2010 and 2015. But the time has now come, said his Excellency Akufo-Addo.
"The target is to bring the cup home by winning the AFCON 2022. We must go a step further than our second-place finishes in 1992, 2010 and 2015 and end the 40-year drought for a title," said Nana Addo as reported by PulseGhana.
Read : Ghana FA names new head coach for Black Starlets
Furthermore, the president who has fond memories of South Africa in 2010 where Ghana reached the quarter-finals, wants the Black Stars to play the semi-finals this time in Qatar in 2022.
"We also have to reach at least the semi-finals of the World Cup in Qatar. Our exploits in 2010, when we reached the quarter-finals in South Africa, tell us that when prepared we have the quality and the talent to compete with one of the best teams in the world. The task may seem daunting, but it is not overwhelming, " he added.