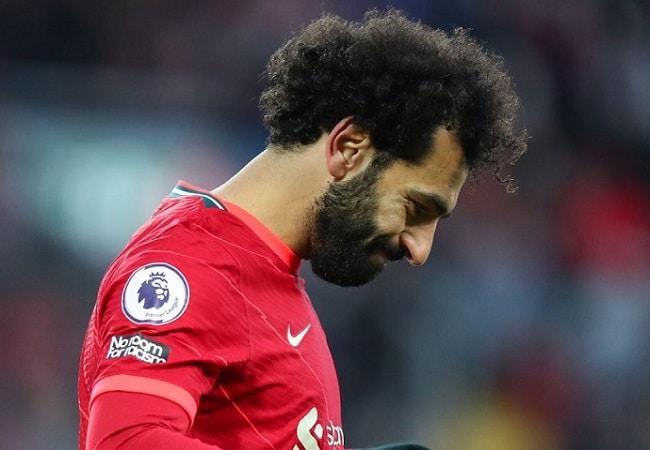 Ahmed Hossam Mido has been discussing Africa's top five players of all time. And the former Egypt star has rather remarkably left Liverpool winger Mohamed Salah off his list.
Salah is recognised as one of the best players in the world at the moment after enjoying a number of record-breaking and high-scoring seasons on Merseyside.
Also Read : LIVERPOOL STAR MOHAMED SALAH CLAIMS HE IS THE BEST
However, despite the Egyptian King's success in recent seasons, 2006 AFCON winner Mido didn't include Egypt's No. 11 when discussing the matter with his 5.7m followers on his Twitter page.
"For me, the best five players in the history of Africa are George Weah, Didier Drogba, Samuel Eto'o, Hossam Hassan, and Jay-Jay Okocha." The 39-year-old said (via Soccernet).
It's rather surprising to see Mido omit the former AS Roma man from the list, especially with him being an Egyptian compatriot.
Salah has reached insane levels in recent seasons and you could argue that Liverpool wouldn't be where they are today without the 29-year-old and his regular goalscoring.
Also Read : SALAH, MESSI, RONALDO : IFFHS REVEALS ITS RANKING OF THE 10 BEST PLAYERS IN 2021
He's won every major trophy possible at Anfield as well as a number of personal awards since moving to Merseyside in 2017.
Also Read : IFFHS NAMES EGYPTIAN PREMIER LEAGUE THE BEST IN AFRICA
On an individual level, Salah has picked up two CAF African Footballer of the Year awards, three Premier League Golden Boots. And he was two years ago named the IFFHS Best CAF Men's Player of the Decade (2011-2020).