The Ghana Football Association (GFA) announced last week that six new have switched allegiance to play for Ghana Black Stars. And the head coach, Otto Addo, has dismissed the idea the new players who declare their readiness to play for the national team did so because of the 2022 FIFA World Cup.
Also Read : MOHAMMED SALISU FINALLY AGREES TO PLAY FOR GHANA BLACK STARS
Inaki Williams (Athletic Bilbao, Forward), Tariq Lamptey (Brighton and Hove Albion, Right-wing back), Stephen Ambrosius (Hamburger SV, Defender), Ransford-Yeboah Koningsdorffer (Hamburger SV, Forward), Patric Pfeiffer (SV Damstadt 98, Defender) and Mohammed Salisu (Southampton FC, Defender) are the six players to have been confirmed by the Ghana Football Association (GFA) earlier this month.
Also Read : GHANA FA CONFIRMS TARIQ LAMPTEY, 4 OTHERS SWITCH ALLEGIANCE TO PLAY FOR THE BLACK STARS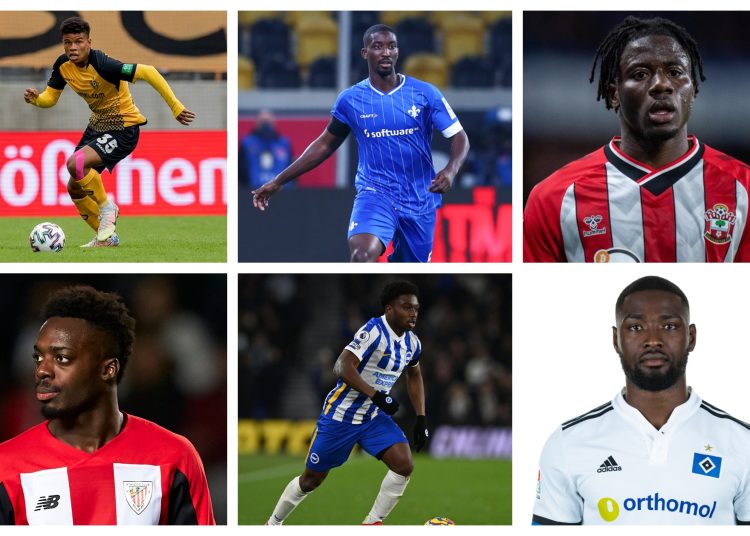 Following the announcement from the Ghana FA, there have been mixed feelings among Ghanaians with some claiming their decision to play for the Black Stars is solely based on the team securing qualification to play at the World Cup.
However, Addo has played down such claims, adding that their decision goes beyond the global showpiece.
"It's a tough decision. And they know what they are getting into. Surely it's not just about this World Cup." The Borussia Dortmund coach told BBC.
"It's about more World Cups to come, AFCONs, winning and being successful. So it's not just about this one World Cup."
Also Read : QATAR 2022 DRAWS: AFRICA REPRESENTATIVES KNOWS OPPONENTS
Addo has also backed the six new additions to play a key role for the Black Stars in the coming games despite a tough decision to make themselves available for the national team.
"Since March we've been talking to a lot of players who we think can have an impact on the team. I can understand it can be a difficult decision. Especially if you were born in another country and you're young. It's a lifetime decision, unlike at the club level where you can play for several teams. So it's very difficult and I understand them better, having been born in Germany." He continued.
"We want those who have decided to get familiar with the team and the staff as soon as possible. So everybody who wants to join has to join now so they know exactly what they're going to do."
The Black Stars will next be in action in September when they play Angola in the 2023 Africa Cup of Nations qualifiers.