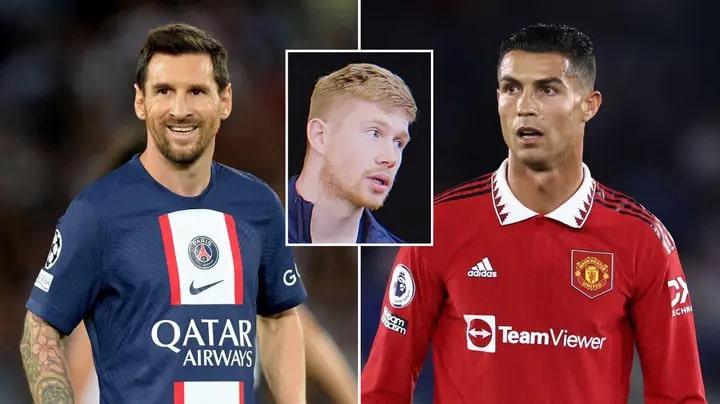 Manchester City captain Kevin De Bruyne picks between Cristiano Ronaldo and Lionel Messi his preferred GOAT teammate.
Messi and Ronaldo have been reigning over footballing world since the start of the 2000s.
Even though they're close to their retirement now, the Portuguese and the Argentine continue to gear debates between fans but also footballers.
Kevin De Bruyne was the latest to be asked to choose between Messi or Ronaldo who he'd like to have as a teammate.
Read more : PSG star Neymar suffers knee injury ahead of Brazil vs Ghana clash
And the Belgium midfielder chose the Manchester United forward and explained why.
"I would probably say Ronaldo because he's more of a typical striker", De Bruyne said, as per SPORTbible.
"Messi is still more of a playmaker.
"I am a playmaker, you can give me a striker."
The former Chelsea star played against both monsters and knows what each can do on a pitch and his answer is understandable.