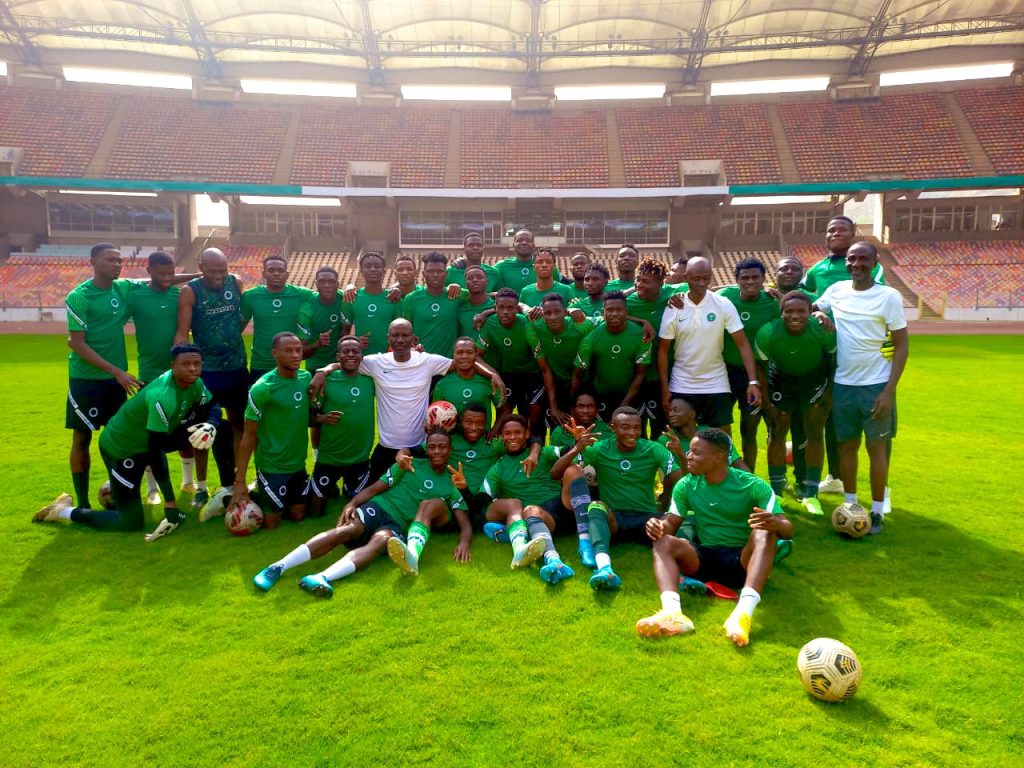 In preparation for their Friday match against Tunisia for third place in the AFCON U20, the Nigerian Flying Eagles started training on Wednesday at the 30th June Stadium in Cairo.
After losing to Gambia in the semifinal, they had their first practice in the evening with the intention of getting ready for their matchup with Tunisia for the bronze medal.
On Friday at 4 p.m. local time at the Cairo International Stadium, Egypt, the seven-time African champions will trade blows with the Junior Eagles of Tunisia.
Nigeria edged Uganda 1-0 to go to the Semifinal and the World Cup, while Tunisia won the quarterfinal and earned a ticket to the World Cup by defeating Congo 8-7 on penalties following a 3-3 stalemate in regulation time.
Senegal, on the other hand, overcame Tunisia 3-0, and Nigeria fell to Gambia 0-1 in the semifinal.
Senegal and Gambia will play in the championship game on Saturday. Nigeria, Tunisia, the Gambia, and Senegal have qualified for the FIFA U20 World Cup, which will be held in Indonesia in May 2023.