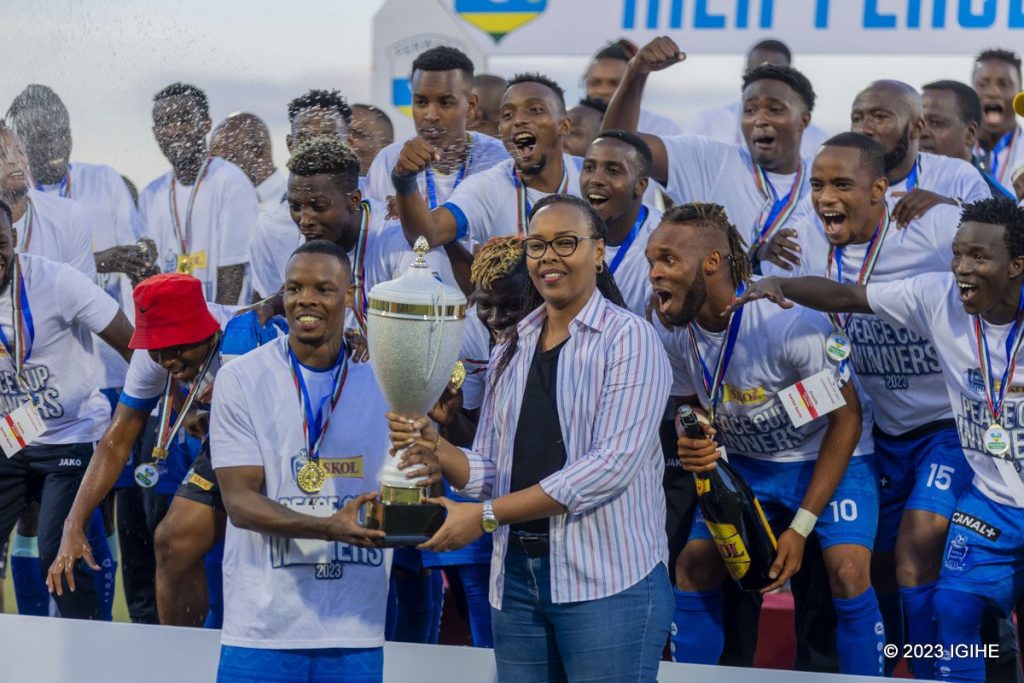 Rwanda's Rayon Sports ended their trophy drought with a 1-0 Peace Cup victory against rivals APR in the final at Huye Stadium on Saturday.
Defensive midfielder Eric Ngendahimana scored in the 40th minute to hand the Blues their first-ever trophy since 2016. Joackim Ojera did the donkey work to lay the ball to Heritier Luvumbu, whose thunderous shot was punched back to play by APR keeper Pierre Ishimwe and Ngendahimana took the advantage to stab the ball into the net.
However, it was APR who started the game strongly and with only two minutes played, Gilbert Mugisha had a through ball from Bosco Ruboneka in midfield, he did well to set up Innocent Nshuti, who blasted his effort wide.
Read Also: Peace Cup: APR will give what it takes against Rayon Sports – Moussa
Rayon created their own chance in the eighth minute when Luvumbu missed the target narrowly after striker Léandre Willy Onana had gone on a solo run beating three players before setting him up.
In the 19th minute, Rayon found the back of the net when Ngendahimana headed home Onana's cross from the left but it was flagged for offside to the dismay of the Rayon players and supporters inside Huye Stadium.
Rayon will represent Rwanda in the Caf Confederation Cup for next season while APR will be the flag bearers in the Champions League by virtue of winning the Rwandan Premier League title.