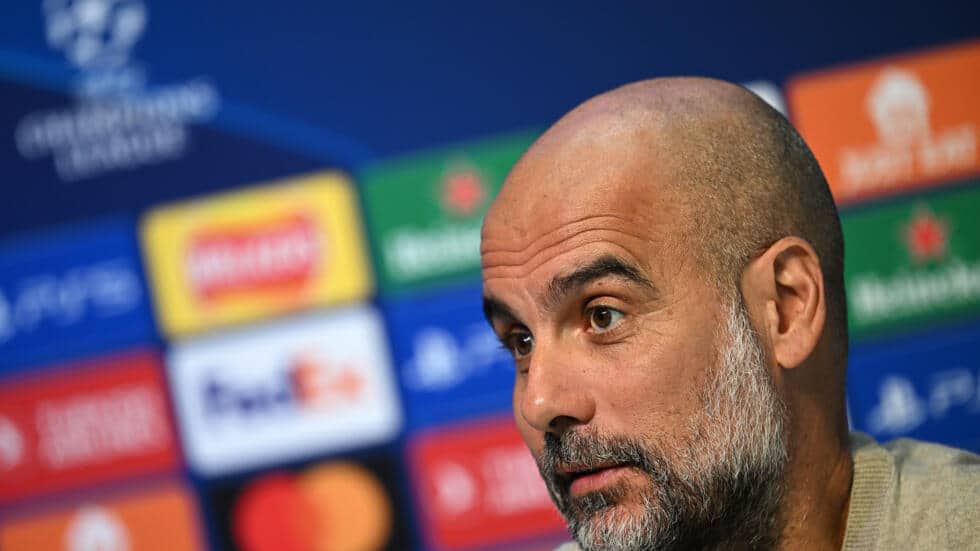 Manchester City boss Pep Guardiola gave injury updates on his squad ahead of their Champions league debut against Red Star Belgrade on Tuesday evening.
The Skyblues will start their title defence tomorrow against Serbian Superliga side Crvena zvezda.
City will miss not only Kevin De Bruyne who underwent a surgery recently, but also three other players namely John Stones (thigh), Mateko Kovacic (back issue) and Jack Grealish (thigh).
Read more : Callum Hudson-Odoi makes fresh announcement on playing for Ghana
"They are getting better, not for tomorrow. Hopefully Nottingham or next games we need it", Guardiola said.
"We proved ourselves without them, but hopefully they will be back soon because we need the competition.
" We need Jack to compete with Jeremy [Doku], the feeling to play good to be in the squad."
Speaking on their opponents, he said they are "So aggressive, they don't defend man to man but sometimes do and we have to be ready. Quick in transitions, 5-3-2, have to be able to read well…"