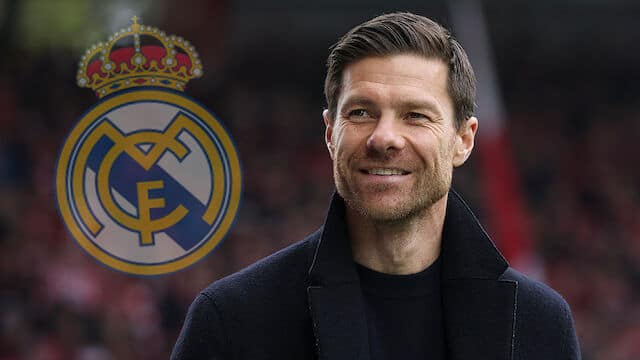 Bayer Leverkusen manager Xabi Alosno is reportedly Real Madrid's choice to replace Carlo Ancelotti when the Italian leaves the club at the summer of 2024 for Brazil national team.
Second in the Bundesliga tied on points (13) with Bayern Munich, Bayer Leverkusen, which is so far undefeated, is off to one of the best starts to the season in its history in the German championship.
If the Nigerian striker Victor Boniface, third top scorer in the championship with his six goals, came to improve the offensive sector of the Berliners, the return to the forefront of the German club is to be attributed mainly to one man, Xabi Alonso.
Read more : Osimhen apologies to Rudi Garcia after Bologna incident
Arriving only a year ago at the head of the German club, the former Spanish midfielder put it back on track with a sixth qualifying place for the Europa League in his first season. And everything suggests that its future is already mapped out.
This Monday evening, Radio Marca announces that Xabi Alonso is Real Madrid's choice to replace Carlo Ancelotti, whom they do not intend to sack in the middle of the season.
The Italian will leave the Madrilenian bench for Brazil at the end of the season and will make way for another who must know the house in order to facilitate his work.
And who better than Alonso who wore the colors of the Merengue club from 2009 to 2014. "Real Madrid has chosen Xabi Alonso to coach the team next year," announced Spanish radio. The Zidane track is getting further and further away.