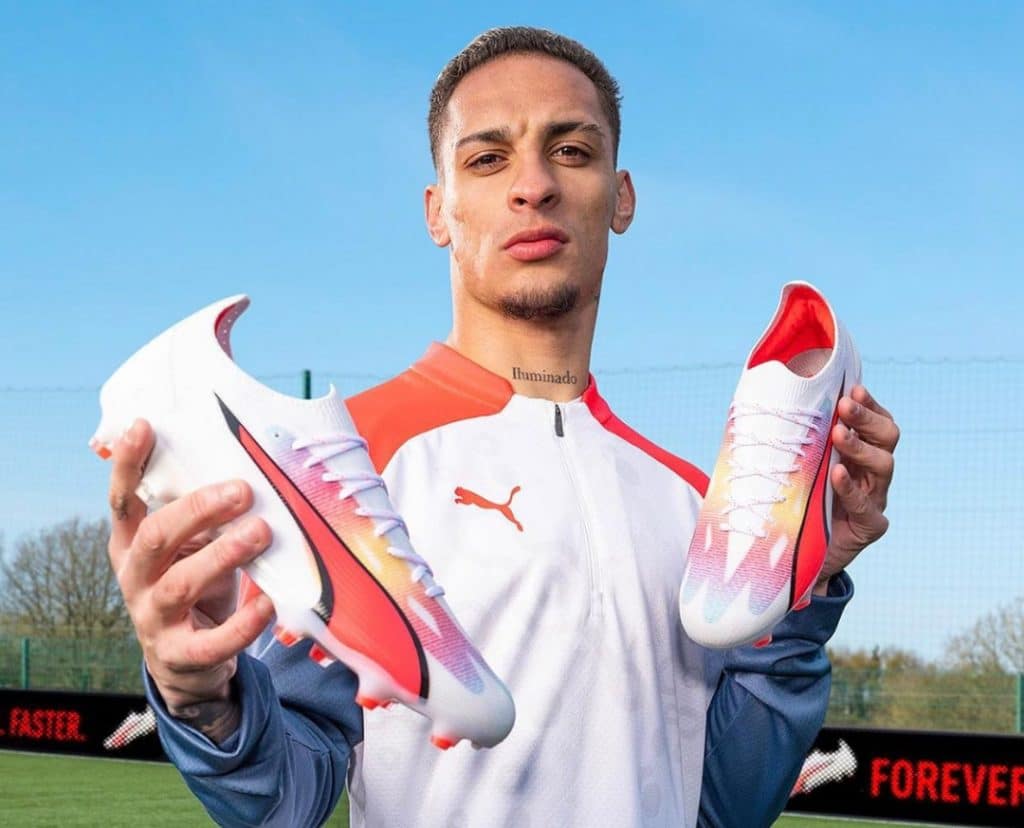 Antony has returned to Manchester United's training facility and is available for selection as he continues to assist police investigations into claims of domestic abuse.
The Brazil international was granted a leave of absence on September 10 but returned to England earlier this week. On Thursday, he participated in a voluntary interview with Greater Manchester Police despite consistently vehemently disputing the allegations.
Antony appears to be out of the league game against Crystal Palace on Saturday after Man Utd manager Erik ten Hag announced that he will resume training this weekend.
When asked if he worried Antony's presence would interfere with his team's performance, Ten Hag responded, "I don't think it will be a distraction."
In a statement released by Man Utd on Friday, the club said: "Antony has cooperated with police investigations in both Brazil and the UK, and he continues to do so.
"As a club we condemn acts of violence and abuse. We recognise the importance of safeguarding all those involved in this situation, and acknowledge the impact these allegations have on survivors of abuse."
When Gabriela Cavallin talked to Brazilian newspaper UOL in September, Antony was accused of physically abusing her multiple times.

These accusations, as well as additional assault claims made by Rayssa de Freitas and Ingrid Lana, have all been refuted by the winger.
He has not been detained or charged by the GMP or Brazil, and he was free to leave the voluntary interview after presenting evidence to back up his vehement denials.
Women's Aid responded to Manchester United's announcement of Antony's return by using the social media channel X, formerly known as Twitter.
"We know the news that the Man Utd player Antony is returning to training & selection while police inquiries continue will have an impact on survivors," a post from the charity read.
"We urge the national football organisations to work with us to provide much needed guidance for all clubs on domestic abuse cases.
"An informed and consistent approach is vital, and we will be writing to the national organisations to raise this."