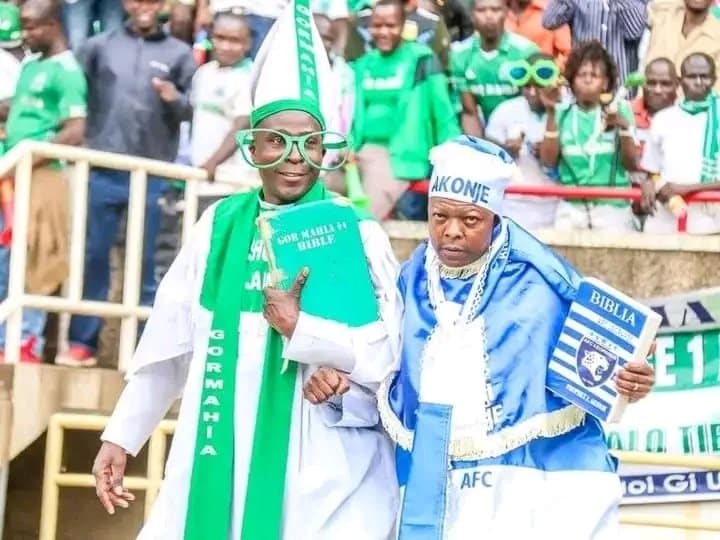 Former international John 'Bobby' Ogolla has cautioned Gor Mahia to be wary of the threats posed by AFC Leopards when the two Kenyan giants meet in the first Mashemeji derby of the FKF Premier League at Kasarani Stadium on Saturday.
While K'Ogalo have enjoyed a rather good start into the 2023-24 campaign that has seen them register two wins and three draws from the opening five matches, Ingwe have struggled to reciprocate the same as they are winless from the same number of matches, managing four draws and one defeat.
Ahead of the 97th derby between the two sides, the 64-year-old Ogolla, who joined Gor Mahia from Kisumu Hot Stars in 1779 and partnered with Austin Oduor in the defense until he retired in 1989, believes despite Ingwe's poor run, K'Ogalo must be ready to face a very difficult and tricky side.
"AFC Leopards will come into the game limping, you know they have not won any match this season and therefore it makes them very dangerous against Gor Mahia, it makes the game very tricky for Gor Mahia," Ogolla told People Sports, adding: "Gor Mahia must be very careful (against them), they should not underrate them, thinking they have already won, they (AFC) will come hard against Gor Mahia, I am sure they will fight to win because it is against Gor Mahia and they are in need of their first win."
During their last meeting, Ingwe earned their first win over their sworn rivals in seven years, edging them out 2-1. According to Ogolla, who has also coached Gor Mahia before, K'Ogalo should do everything at their disposal to avenge the 'painful' defeat for the fans.
"The last game Gor played against AFC (last year) they lost 2-1, I remember very well, that we were there it was very painful for AFC to beat Gor after a very long time (after seven years), and so that makes it even dangerous for Gor Mahia on Saturday," said Ogolla.
He continued: "Gor Mahia players must give their all, I urge fans to come in large numbers but what we look for in the derby is bragging rights, so Gor players must be up to the task, they must fight until the last drop of sweat, the last game they lost to AFC, now they cannot lose again and that is the question I am leaving with the team and the players."
While Gor Mahia battled to a 1-1 draw against KCB in their last assignment, Ingwe drew 1-1 against promoted Shabana. Ahead of the fixture, Ingwe have maintained they will use the E-Ticketing System for fans who will access the venue of the match. The system was faulted during the Tore Bobe game as many fans accessed Ulinzi Complex without paying for the match.