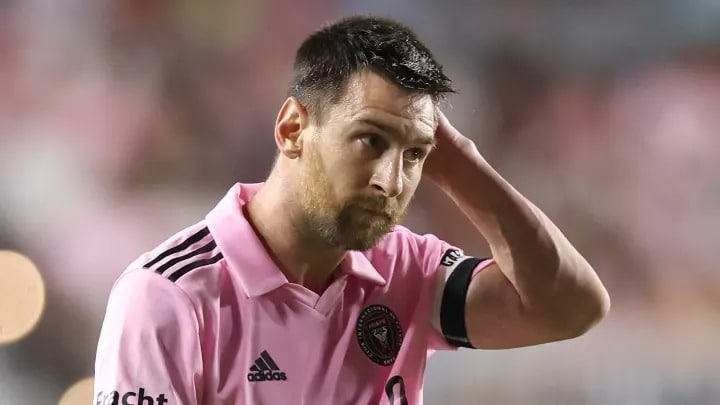 With rumors concerning Lionel Messi's comeback to Barcelona mouting, the Spanish side has reportedly made a final decision over a possible reunion with their former goal-getter.
The 36-year old missed out on qualification for MLS play-offs with Inter Miami as he side lost 3 of the 4 games he missed with injury.
His return did not even prevent them from bowing to FC Cincinnati on Saturday (0-1).
Read more : Miami boss Tata Martino addresses Messi to Barcelona rumors
So far, it has been reported that Lionel Messi could be loaned out to Barcelona in January as Miami will have that opportunity in the winter transfer window.
However, Catalonian media Sport is indicating that no one in FC Barcelona considers Messi's comeback to the club.
The Financial Fair-play rules are so strict in Spain that this operation will cost Joan Laporta's club a lot and inside the club, it's said that Messi's entourage does not even consider his comeback to Barcelona as a possibility meaning the rumors are shut down once for all.