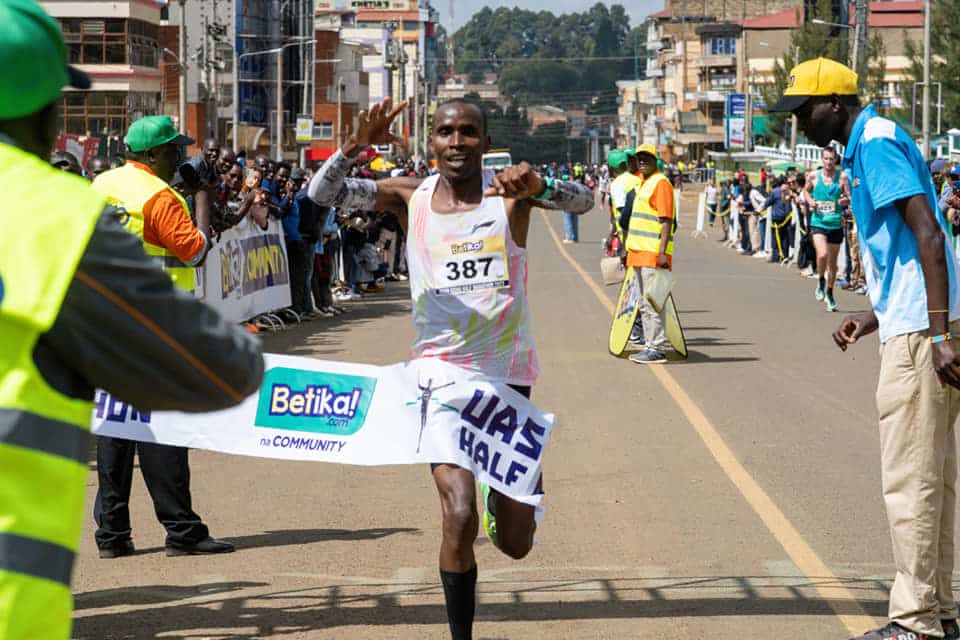 Betika, Kenya's leading sports betting company, will host a 12 km Cross-Country run in Kericho, marking the fifth edition of athletics events sponsored by the bookmaker on Sunday.
Over 500 athletes and running enthusiasts are expected to take part in the run on Sunday where a total of Ksh1, 350,000 is up for grabs for the top-ten finishers. Overall winners among the men and women participants will each bank Ksh 250, 000 for their achievements while second-placed finishers will walk away with Ksh 150, 000.
Third-place finishers will bank Ksh100, 000 with the fourth and fifth-place finishers taking home Ksh75,000 and Ksh 50,000 respectively. The sixth to tenth-place finishers will each receive Ksh 10,000 for their efforts in both the men's and women's categories. Betika rewards the top 10 finishers in both men's and women's categories equally, adding an extra layer of competition and excitement to the event.
The event follows the success of the 15-kilometre Betika cross-country run that was held in Iten in May of 2022; the Kericho cross-country event that was held in October of the same year; the Betika Iten Road Race in May this year; and the Eldoret Half Marathon in August of this year, confirming the company's continued involvement and support in the sport.
Betika is renowned for its involvement in Kenyan football. However, commitment to nurturing talent and promoting sportsmanship cuts across different sports, with involvement in 5 athletics events since May 2022 in addition to volleyball, boxing, motorsports, golf, and taekwondo.
These events, organised through the company's Betika Na Community initiative, have become a favourite in budding athletes' calendars as they not only provide a platform for them to showcase their talent, but also provide athletes participating in the events a chance to win substantial cash prizes. These prize pots are important in helping athletes earn a livelihood. It also assists them in gathering resources to compete in international competitions.
A truly inspiring story to watch for at Sunday's Kericho half-marathon is that of 68-year-old Pricilla Biwott. Having participated in and finished all previous Betika-organised races, Biwott embodies the spirit of endurance, determination, and passion for running. Her presence at the Kericho race symbolises the inclusivity and diversity that Betika promotes within the athletic community.
Speaking ahead of the Run, Betika's Deputy Managing Director and Group Chief Finance Officer, Mutua Mutava said: "We are thrilled to be having the 12 km Cross-Country run in Kericho this Sunday, bringing together over 500 participants to battle it out for top honours. This marks the fifth athletics event under the Betika umbrella and confirms our commitment to continue working with communities to nurture and support talent right at the grassroots level. We believe that through these engagements, we will be supporting the next pool of athletics stars who will be the face of Kenya soon and look forward to doing more of such events to encourage more talent to professionally take up the sport going into the future."
Similar to the other Betika-sponsored athletic events, the Kericho cross-country run is an Athletics Kenya-sanctioned event and is carried out in collaboration with the Anti-Doping Agency of Kenya.