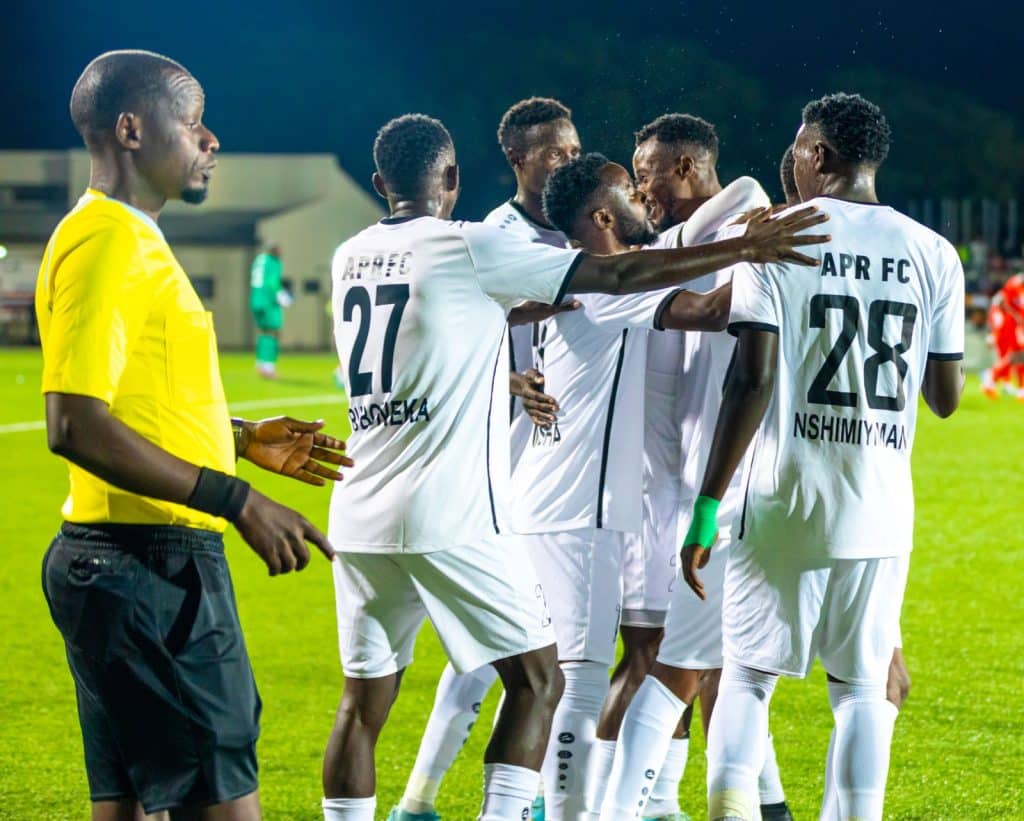 APR FC head coach Thierry Froger admits his side is struggling to tick without his star midfield duo of Sharaf Shaiboub and Ismail Pitchou Nshimirimana.
Pitchou hasn't featured for the army side for close to a month whereas Shaiboub remains sidelined since the CAF Champions League game against Pyramids FC. Froger said that both players are not well and their absence has greatly affected his team's results during the ongoing Reandan Premier League.
"Our problem isn't the defense. I think we are missing a lot of players in the midfield. Shaiboub has been battling malaria since the game against Pyramid and Pitchou had an ankle injury. He is working with the physio but they will not be available soon," the French tactician told journalists after his side was held to a 1-1 draw with Bugesera FC at Kigali Pele Stadium on Tuesday.
It is a result that left the 'Black and White' club fans unimpressed, with some already questioning his tactics and hence calling him to leave their team. "The problem lies in his substitutions. There is always an option to make a substitution when a player is tired, but he [Froger] came to realize that he needed to make substitutions at the last minute when the team conceded a goal," claimed a visibly disappointed APR fan who said to have traveled 10km to watch his side's game against Bugesera FC.
The coach's employers are also said to have met on different occasions to discuss his state as a coach with some already supporting the idea of sacking him, especially after a 6-0 humiliation to Egyptian side Pyramids in the CAF Champions League.
APR FC have played five games so far this season, winning three times and drawing twice. The defending league champions return to action on Friday, October 13, when they welcome Mukura at Kigali Pele Stadium.