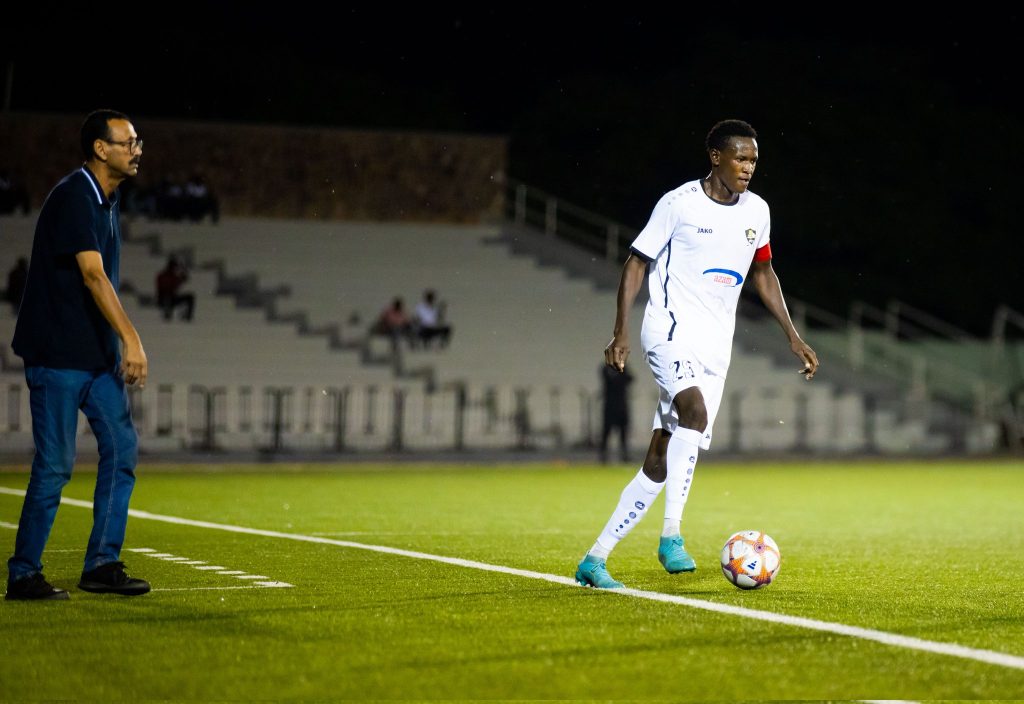 A last-gasp goal from APR's Victor Mbaoma broke the heart of an impressive Mukura Victory Sports team after they had been the better side for 94 minutes.
The Rwandan Premier League week seven game at Kigali Pele Stadium on Friday was keenly contested as a 94th-minute goal by Mbaoma settled the game 1-0. The game started brightly for both teams as they made incursions into the vital area of each other.
After the early exchanges, it was not until the 21st minute that APR had the first chance of the game. Apam Assongwe went on a solo run to the vital area of Mukura but his effort lacked the needed power to beat Mukura goalkeeper Nicholas Sebwato. The Mukura defensive pair of Alex Ngirimana and Soter Kayumba were very solid at the back as they held their might at the back to nullify the attacking threat of Mbaoma and Assongwe.
On the right wing, Elie Tatou Iradukunda was proving to be a tough customer for Christian Ishimwe. He went past the APR left back a couple of times but his final effort did not have the needed precision as it went off target. The first half ended with both teams having a fair share of possession and the scores at 0-0. Mukura Victory coach Afahmia Lotfi brought on Samuel Pimpong for Elie Tatou Iradukunda and Christophe Bukuru for skipper Alex Ngirimana as he changed his strategy.
Assongwe who has been very wasteful the whole evening has a glorious chance to put APR ahead in the 68th after Cedric Kubwimana missed the ball following a rush challenge. With only Nicholas Sebwato at his mercy and under no pressure, the Cameroonian blasted his shot over the bar to the dismay of the fans. Mukura's winger Samuel Pimpong easily dribbled past Christian Ishimwe before hitting a ferocious shot which was blocked by Yunus Nshimiyimana.
Christophe Bukuru also hit a thunderbolt from 35 yards in the 75th minute and APR keeper Pavelh Ndzila had to dive full length to save the ball. The final 10 minutes of the game saw Mukura Victory dominating though they failed to find the back of the net. Five minutes of injury time was added and in the 94th minute, Victor Mbaoma capitalized on an error by goalkeeper Nicholas Sebwato to score.