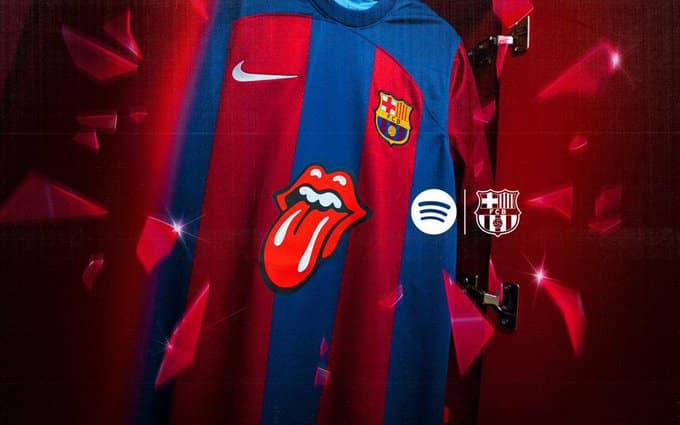 Barcelona and the Rolling Stones have teamed up, and the club's uniform for next week's Clasico match against Real Madrid will contain the band's iconic tongue and lips emblem.
streaming service for music Since the 2021–2022 season, Spotify has sponsored Barcelona, and the team has previously run advertisements with Spanish singer Rosalia and rapper Drake. However, rock fans may now finally rejoice.
"FC Barcelona and Spotify have done it again. The jersey that Barca will wear at El Clasico on October 28 will once again become an icon that will attract the attention of the whole world," the club said.
"The Tongue and Lips logo of The Rolling Stones (Mick Jagger, Keith Richards and Ronnie Wood) will replace the Spotify logo on the legendary FC Barcelona kit."
On Friday, the Rolling Stones' newest album, Hackney Diamonds, will be published, and starting on October 23, the jersey will be for sale.
The shirt will also be worn by the Barça women's team when they take on Sevilla on 5 November.
"We're big football fans and we're honoured that Spotify has put our Tongue & Lips logo on the FC Barcelona jersey to celebrate the release of the Stones' new album 'Hackney Diamonds'," the Rolling Stones said.
"We will be cheering on the players on the pitch as well as the fans around the world who will be watching this iconic match."