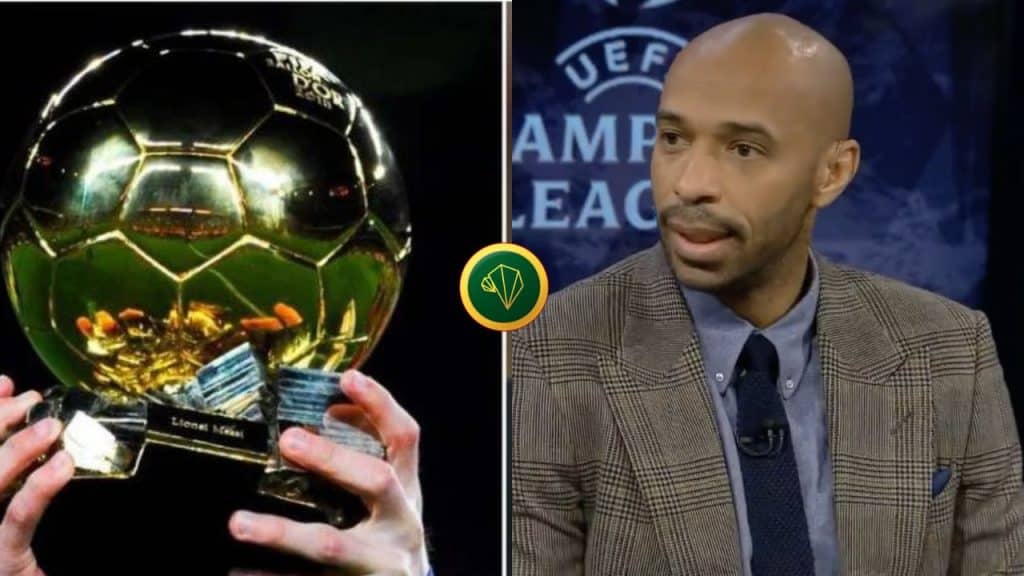 Arsenal legend Thierry Henry has revealed who his favourite for Ballon d'or 2023 is during pre-match analysis on CBS Sports ahead of Wednesday's UEFA Champions League games.
The Ballon d'or trophy was exhibited in the studio just in front of Kate Abdo, Thierry Henry, Micah Richards and Jamie Carragher.
Speaking on their favourites, Henry said a Man City player like Erling Haaland who scored 52 goals across the 2022/23 season winning the treble with the Skyblues can claim it on October 30, in Paris.
However, his choice is Lionel Messi his former teammate at FC Barcelona under legendary Pep Guardiola.
Read more : Fabrizio Romano announces Ballon d'or 2023 winner
"I mean a lot of people can debate that but for me if you win the World Cup, the way he did it, we can talk about what happened in the final. As a Frenchman, I was a little bit disappointed with how it finished but you can't say that it isn't deserved if he wins it," Henry said on CBS Sports.
"A lot of people can claim that Man City players, Haaland and some other players can also say 'why not me?' but you can't say that it's not right if he wins it. You have the history at times where I'm thinking about Lewandowski, they decided to say there will not be a Ballon d'Or but there was football. Why was the guy not allowed to win his Ballon d'Or?"
Jamie Carragher then replied : "So for you, who has to win it?" to which Henry answered : : "For me, Messi. Bye. Over."