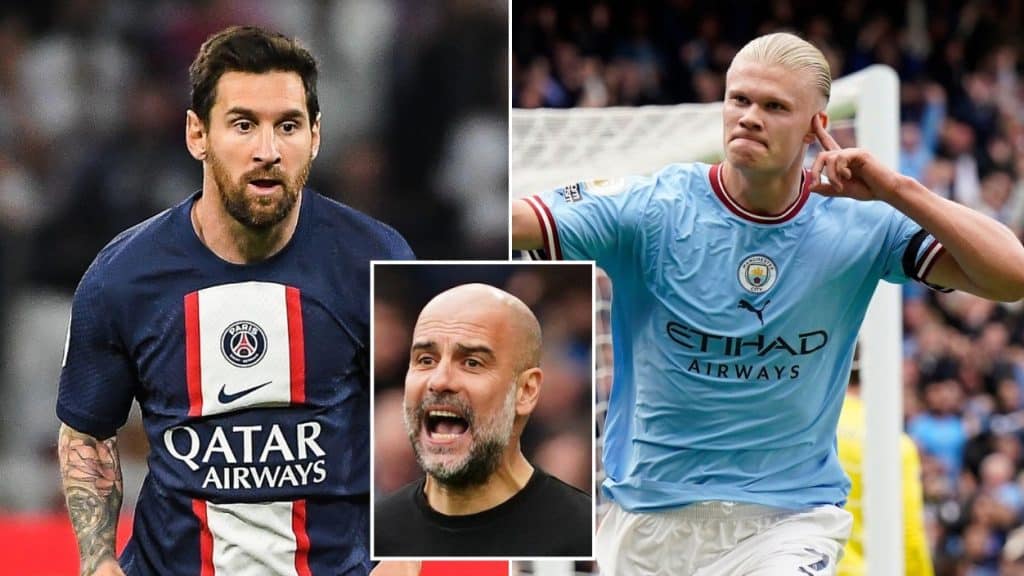 Manchester City manager Pep Guardiola says France Football should award two Ballon d'or 2023 as both Lionel Messi and Erling Haaland deserve to win the award.
The Norwegian forward made England his own in his very first season under Man City colors winning the treble as the Premier League and UEFA Champions league top scorer.
On the other hand, Lionel Messi played his best-ever competition with Argentina by winning them the 2022 World Cup in Qatar.
Read more : Salah scores to lift Liverpool past hapless Forest
As he has said it few weeks ago, Pep Guardiola reiterated his words on Sunday after Skyblues defeated United in the Manchester derby with a brace from Haaland, saying France Football should award two Ballon d'or 2023.
"The Ballon d'Or? I have great affection for both Messi and Haaland", the Spanish gaffer told ESPN.
"If Messi wins, it will be a fair win because of the World Cup, and if Haaland wins, it will be fair to the season he had.
"They should give two awards this year, they both deserve to win".
As a reminder, Ballon d'or 2023 ceremony will take place tonight in Paris at 6pm GMT with Lionel Messi poised to claim his 8th award.