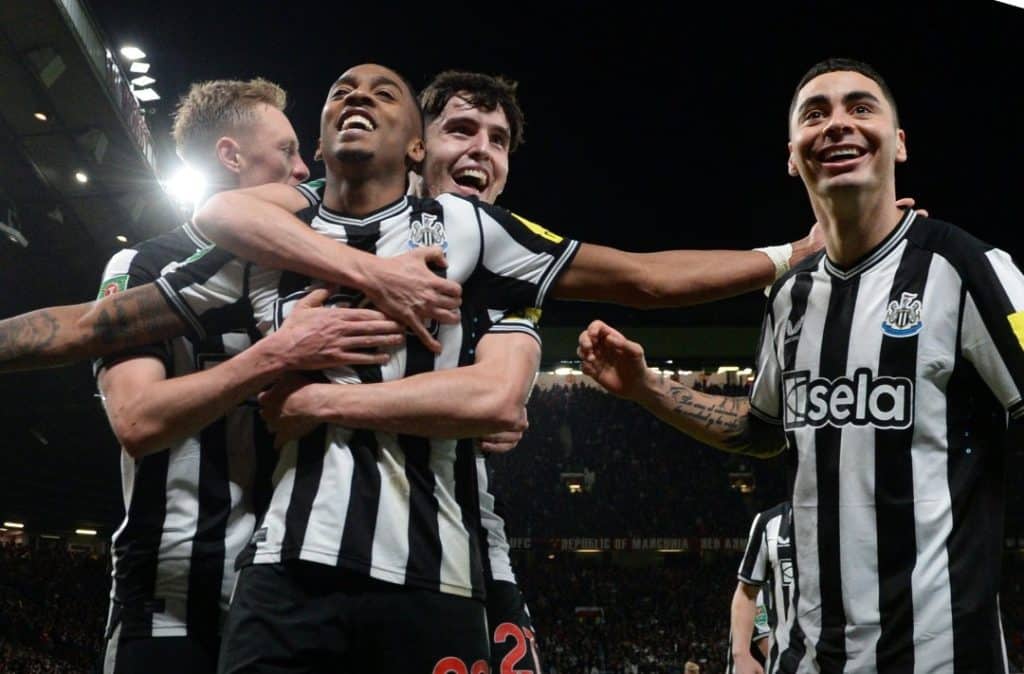 On Wednesday, Manchester United's miserable start to the season took a significant turn for the worse when they were humiliated 3-0 at home by Newcastle United in the League Cup fourth round.
After his side was jeered off the pitch by supporters on Sunday, Manchester United lost 3-0 at home to Manchester City.
The Dutch manager, Erik ten Hag, appeared stunned.
In a rematch of the Wembley final this year, which Manchester United won 2-0, goals from Miguel Almiron and Lewis Hall gave Newcastle a 2-0 lead at the break.
Joe Willock then gave them an even bigger lead as they cruised into the quarterfinals.
After Tino Livramento won the ball and sent up Almiron to put the goal past custodian Andre Onana in the 28th minute, Newcastle seized the lead.
Eight minutes later, Hall increased the advantage with a volley into the far corner following a shoddy clearance attempt.
Just after the hour, Willock broke past the defence and tucked his shot into the bottom corner, adding to the suffering of the home crowd.
Manchester United is having its worst run since 1972 as they have dropped eight of their past 15 games in all competitions.