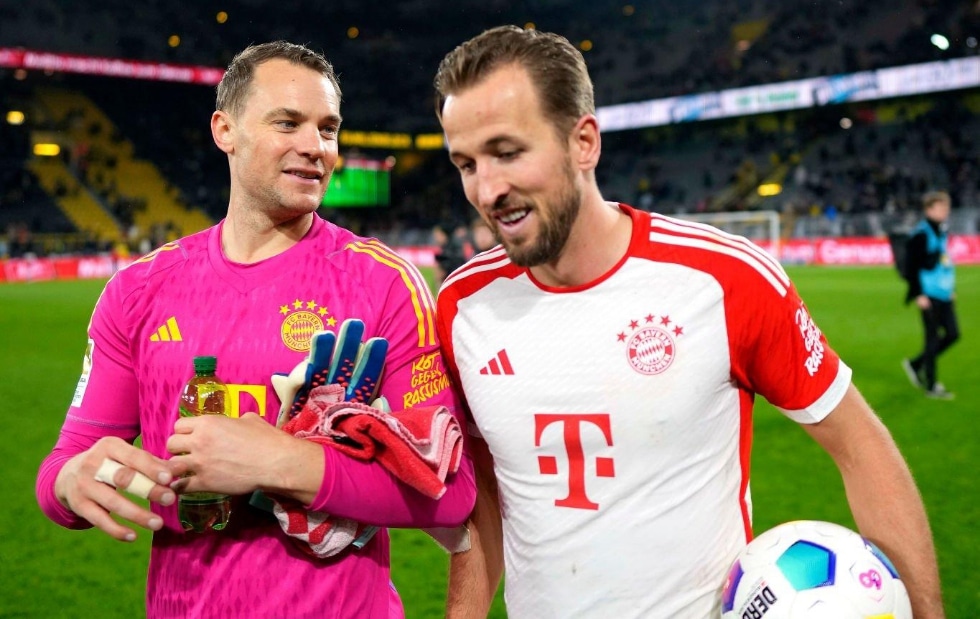 Bayern Munich skipper Manuel Neuer was full of praises while talking about Harry Kane after the Englishman's hat-trick in his first-ever Klassiker clash against Borussia Dortmund.
Many did not doubt about Kane's adaptation in Germany when he was leaving Tottenham for Bayern Munich.
But what the 29-year old is doing is arguably beyond expectations. With his hat-trick against Borussia Dortmund on Saturday (4-0 win), Harry Kane scored his 17th goal in 14 appearances across all compétitions.
Read more : Harry Kane scores hat-trick in debut der Klassiker
And those figures are no surprise for his teammates Manuel Neuer and Jamal Musiala. "It's just the experience and all the know-how he accumulated throughout his career. Of course he didn't leave them in England, but brought them with him to the Bundesliga. He has shown that excellently ever since he wore our shirt. We are so happy to have him in the team and he's showing it week in week out", the German goalkeeper told Sky Sports Germany after the game.
"I expected high things. But probably not this high as he delivered so far. It is even easier than I thought. Firstly, to play with him, and I'm very happy, and hopefully he's happy too", Musiala added.