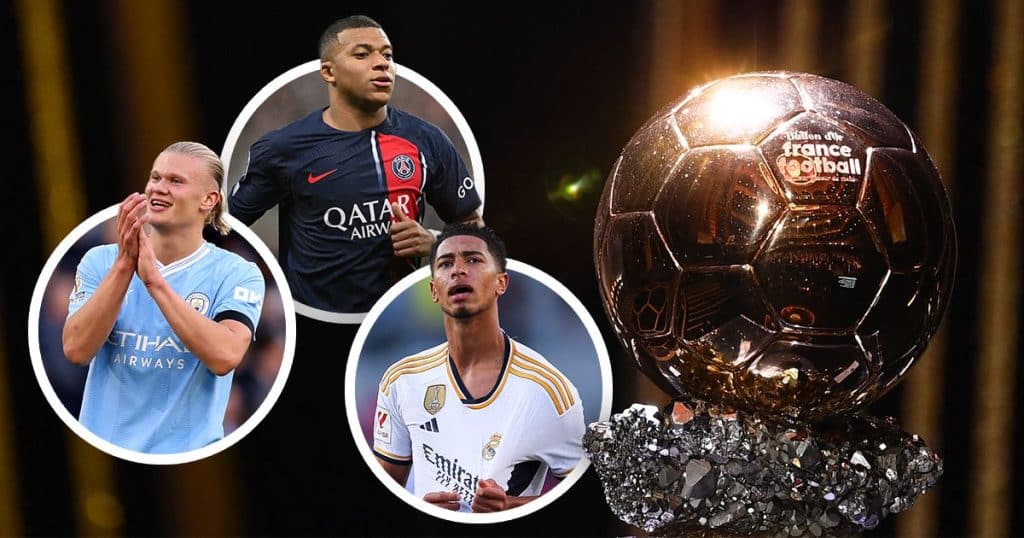 Lionel Messi's coronation of the 2023 Ballon d'Or has already entered the annals and the race for that of 2024 is already launched with players like Jude Bellingham and Erling Haaland who stand out from the start of the season.
Arriving at Real Madrid only this summer, Jude Bellingham is having a blast like he was there five years ago. Positioned in No. 9 by Carlo Ancelotti who did not have one during the summer with the withdrawal of Real Madrid in the Harry Kane file, finally leaving for Bayern Munich.
But on an accounting level, the Merengue have nothing to worry about since the British midfielder does the job perfectly as evidenced by his absolutely crazy figures. With its 13 goals and 3 assists in 14 matches in all competitions, Bellingham is on track to finish much higher than its 18th place in 2023 in the final 2024 rankings.
Read more : 2026 World Cup qualifiers – Nigeria name 23-man squad vs Lesotho, Zimbabwe
Kylian Mbappé, currently at the top of the ranking of top scorers in Ligue 1, is also the favorite and is second in this Goal ranking. Second behind Lionel Messi this year, Erling Haaland, who is not yet in his best form, closes the podium in this Top 10 favorites.
Ballon d'or 2024 early favourites
10- Bernardo Silva (Man City)
9- Vinicius Jr (Real Madrid)
8- Bukayo Saka (Arsenal)
7- Julian Alvarez (Man City)
6- Rodri (Man City)
5- Mohamed Salah (Liverpool)
4- Harry Kane (Bayern Munich)
3- Erling Haaland (Man City)
2- Kylian Mbappé (PSG)
1- Jude Bellingham (Real Madrid)