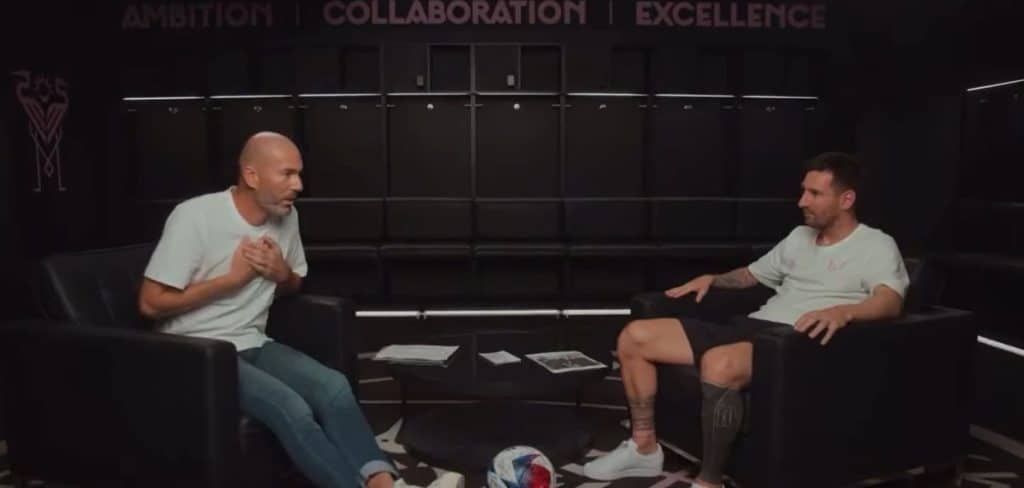 Former Real Madrid head coach Zinedine Zidane sat down with Lionel Messi in an iconic Adidas interview and both shared compliments to each other with the French manager hailing the Inter Miami captain as the number one in football.
For Zidane who won absolutely evrything possible in football both for club and nation, Leo Messi is a unique player and no one can be compared to him.
Messi replied saying he admires Zidane a lot and used to watch him when he was younger in Barcelona and the latter a superstar already in Madrid.
Read more : Bellingham, Mbappe, Haaland…Ranking Ballon d'or 2024 early favourites
"It is just one word: 'magic'. I mean, Leo and I are not together every day. So today is a very important day for me because I can tell him how much I admire him," Zidane told Messi when asked to define him.
"And I think it is magic, pure magic. Magic in the sense that before receiving the ball, he already knew what needed to be done. And especially for me, as someone who understands football. Watching you [Messi] on the field, I almost knew what you were going to do, you know? It was like a connection. When I see him doing what he does, I say, 'That's it'.
"So that's what people want to see in football. There are few, but not like him. Very few, well, just only one."
After a short smile, Messi replied : "I am not saying this because he is here, but I have said it several times before. Zidane is one of the greatest players in history, and I have always admired and loved him. I used to follow him a lot in Madrid and I also suffered from him a lot because I am from Barcelona", he revealed.
"Zidane is elegance, art, magic and everything. I have many memories of him, including his goal against Leverkusen in the Champions League final, his goals against Brazil in the World Cup final, the iconic spinning move he used to do, and the famous Valencia goal."