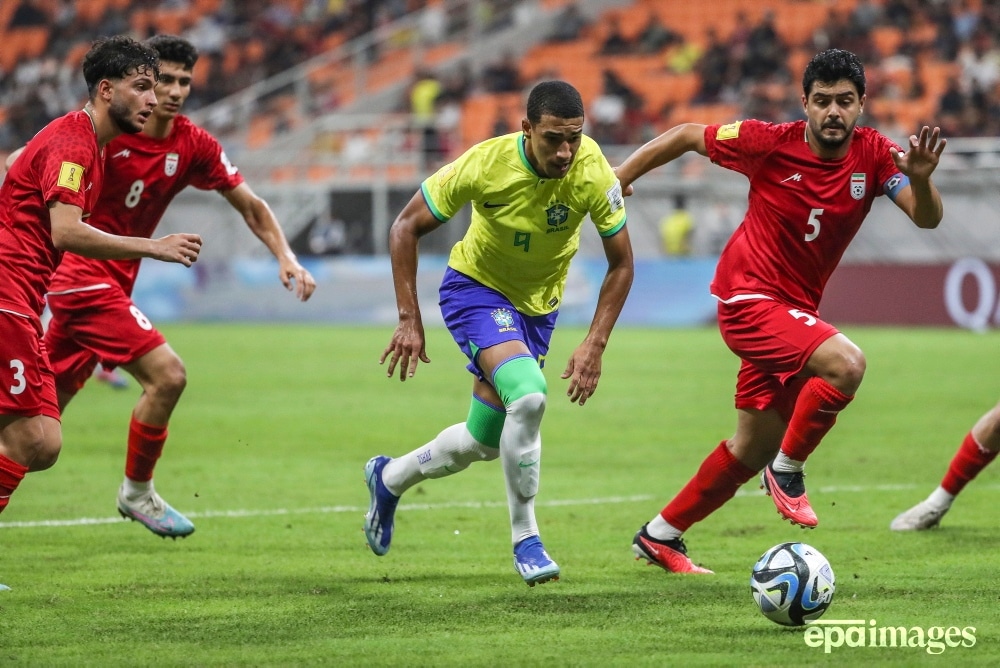 On a night of intense drama in Jakarta, the Islamic Republic of Iran pulled off one of the most incredible comebacks in FIFA U-17 World Cup history on Saturday, defeating Brazil after behind by two goals.
The defending champions had a comfortable lead after halftime, when they displayed amazing football, and appeared to be coasting.
Rayan scored his first goal with a combination of brilliant technique, ingenuity, and cunning.
He played a low pass to Lorran instead of taking advantage of the mass of players gathered in the box, waiting for Luca Camilo to throw a corner. In order to allow Rayan to curl a beautiful left-foot shot past Iranian custodian Arsha Shakouri, he dummied.
Shortly before the halftime siren, Brazil extended their lead. Rayan took a shot at goal from ten yards out following another deft team move, and the ball cannoned off Abolfazl Zamani and into the net.
Iran didn't come out of the second half discouraged, but rather with newfound vim and determination.
When they moved into the final third, they appeared dangerous, and on minute 51, Yaghoob Barajeh's shot struck Da Mata and found the back of the net.
After halftime, Kasra Taheri beat Brazil custodian Phillipe Gabriel with a crisp low drive to tie the score at 69 minutes.
And following a swift breakaway, Esmaeil Gholizadeh put the final touches on an incredible turnaround.
Brazil increased its pressure in an attempt to equalise, but to little effect. The Iran players and staff celebrated wildly when the final whistle blew.