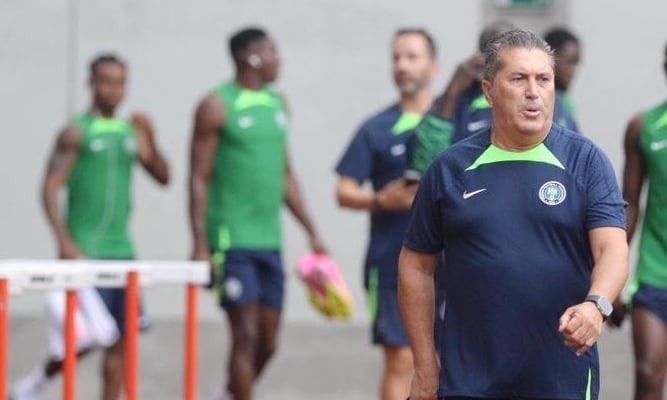 According to Nse Essien, an NFF member, the Nigeria Football Federation (NFF) would gladly replace its coach José Peseiro following two dismal showings in the World Cup qualifiers if it had the funds to compensate him.
"If we had the money (to pay his compensation), we would be ready to dismiss him from his functions, we are not happy," Essien, who is part of the NFF executive committee, told the media.
Nigeria's chances of qualifying for the 2026 World Cup are already greatly hampered by the Super Eagles' two draws in their opening two qualifying matches against Zimbabwe and lowly Lesotho.
"Everyone is calling for the dismissal of the head coach.
"Out of six possible points, we only have two. It's regrettable and we are in a very precarious situation," Essien continued.
Nigeria, who did not make it to the 2022 World Cup in Qatar, will host South Africa in Uyo in June 2024 in the southern part of the country before a risky trip to Benin.
The Portuguese coach Peseiro is singled out for the bad start to qualification.
With a game remaining, South Africa has a three-point advantage in Group C.
The Bafana Bafana travel to Rwanda on Tuesday and a victory will see them widen the gap to six points.
The top team in the group advances to the World Cup automatically, while the bottom team participates in the play-offs.