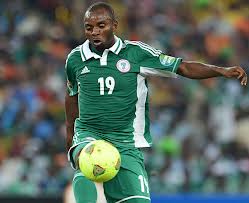 Sunday Mba, the hero of Nigeria's successful Africa Cup of Nations outing, has denied having any affiliation with Delta State owned club Warri Wolves.
In the past week there have been conflicting claims in the media, with both Enugu Rangers and Warri Wolves Claiming ownership of the player.
Mba had camped, trained and played in a few friendly matches with Rangers for some months before he was called was named in Stephen Keshi's provisional squad for the Nations Cup in december, and Rangers claim that Mba, who has had two previous stincts with them, is still their player, as he was only loaned out to Dolphins in 2010, and that his subsequent sale by Dolphins to Warri Wolves is invalid as they did not sanction the sale.
"We don't have to start joining issues with Warri Wolves on who owns Sunday Mba. Any contractual agreement of a player is with the state FA, and that is Delta state FA. Like when Mba joined Rangers from Enyimba, he was duly registered in Enugu FA and his papers are still on my table," Enugu State FA boss Chidi Okenwa says.
"Even his loan deal to Dolphin was duly documented."
Warri Wolves, on the other hand, insist through their spokesman Moses Etu that Mba, who joined them in 2010, signed a two-year deal with them but that they had agreed to sell the player to Rangers upon his request.
"Mba signed a two-year contract with us. But last December he told us that he wanted to go back to Rangers. And we let him go, because we didn't want to hinder any player's ambition."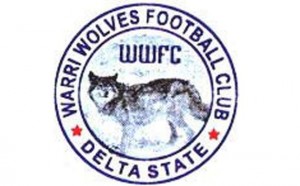 Etu further claimed that Wolves have a letter from the NPL to validate their claims, and that they have entered into negotiations with a number of foreign clubs.
But in a further twist of events, Mba has now distanced himself from the claims of Wolves by stating that he has long fulfilled his contractual obligation to them.
"We were four players that left Warri Wolves before the Nations Cup. Why is it that I am the only one they are bothering? The truth of the matter is that I have no contract with Wolves," Mba declared.
The 24-year-old did not however clarify the position of things between him and Rangers.
Source: kickoff
Read also:
http://en.africatopsports.com/2013/02/24/nigeria-sunday-mba-becomes-hot-cake/
http://en.africatopsports.com/2013/02/24/nigeria-e1-million-bargain-for-2013-afcon-star-mba/
http://en.africatopsports.com/2013/02/24/nigeria-from-zero-to-hero-amuneke-and-mba/