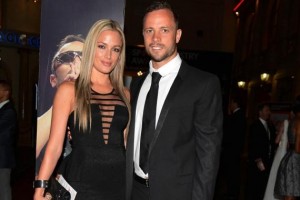 We are always looking for the cause of the death of Reeva Steenkamp on the Valentine's Day, shot by four bullets by her man, Oscar Pistorius.
If the South African athlete evokes the accident, having confused the young woman with a thief, here are revelations from Sun  that could become an oil smudge in the folder.
According to the British tabloid, Reeva Steenkamp had seen her ex-boyfriend a few days before the tragedy. The supermodel has received incessant calls from Oscar during the lunch with her ex. "I asked him if everything was okay, because he has called twice already. I asked the question and she said: "Everything is fine." It seemed to go, "said the businessman Warren Lahoud in a BBC documentary broadcast on Monday.
According to the Sun, Oscar Pistorius would be a very jealous man and that attitude is the cause of this tragedy on the Valentine's Day.
This information could compromise Pistorius at a few months to the start of his trial. The South African athlete currently on bail, asked permission to travel.
Read also:
http://en.africatopsports.com/2013/03/12/south-africa-oscar-pistorius-asks-court-to-restore-travel-rights/
http://en.africatopsports.com/2013/03/12/pistorius-close-to-suicide-family-denies/
http://en.africatopsports.com/2013/03/12/south-africa-oscar-pistorius-wants-to-sell-house-where-reeva-was-shot-dead/